| Follow "Straight Fire 2017" on Spotify |
| #200 - 166 || #165 - 131 || #130 - 101 || #100 -71 || #70 - 41 || #40 - 21 ||
#20 - 1
|
| All 200 Songs |
Despite what anyone had to say, 2017 was an underrated year for both albums and singles. It somehow also produced the most worthless end-of-year list season in recent memory (possibly ever).
But the people who erroneously claim "Every year is a good music year" at least weren't wrong about 2017. There were more than enough quality jams and dope albums to pass around.
The problem with music in 2017 is that music critics are more clueless than they've ever been. 2017's mostly interchangeable end-of-year list curation (the ones rating albums, tracks, videos, and the like) lacked more individuality across the major blogs than any other year from this decade, which is perplexing considering any lack of consensus picks. The garbage is rising to the surface while the dopeness remains buried.
If there was a winning consensus pick, it would be
DAMN.
, even though it's a notably less impressive album than Kendrick's genre-defining release from 2012 or his hugely important event release in 2015. Plus, most ballots did not place it at #1 with voter enthusiasm seeming more varied than previous AOTY winners. We saw it placed pretty frequently between #5 and #25, oddly benefiting from the lack of consensus.
It's been close to an entire decade since the last time you could turn on the radio for a drive across town and enjoy the experience for 4 or 5 songs worth of life enhansement. At the risk of sounding brash, the death of pop radio signifies the death of pop. If they're not going to play fun music on pop stations, then what's the point of listening? One of the ideas behind pop is the collective shared experience of knowing the entire country was experiencing a song all at once. Everyone knew "U Can't Touch This." Where's today's MC Hammer? (Yes, we're serious.) Are the DJs at prom gonna pump "God's Plan" seven times in a row? We'd like to think the prom 2018 experience would entail fun times with Carly Rae, Charli, Selena and maybe Maren Morris, but probably not. "24k Magic" is probably as fun as it's gonna get.
This is not a cool thing to admit. It's a hot take, but it's the truth: Pop is dying, and corporate radio is killing it, just the same as how they killed alternative rock in the mid 2000s. Old man Chuck D is allowed to wave his fist at the "rap is dead" cloud. Flea and Bono aren't exactly correct claiming that "rock is dead," but it's dead as far as its presence on radio is concerned. So now when is Britney finally gonna issue her definitive "Pop is dead" statement? The charting songs no longer reflect the curation of iHeartRadio or Sirius Hits 1 or Ryan Seacrest's American Top 40 show. Modern pop radio curation couldn't even blur the lines of racism enough to play "Black Beatles," and that song was fucking huge. Something bad has been happening with corporate music distribution within the past 5-6 years, and it's not going to end. We're all fucked.
Throwing our hands up in the air once and for all.
Our top 20 of 2017 is:
20. Charli XCX "Track 10"
The comparisons to
My Teenage Dream Ended
feel most apt during "Track 10," the year's most-current / least-retro song and the heart and soul of 2017's most daring pop release. Its own song title suggests "deep cut" designation. We would not recommend playing this for the kids down the street when they sweetly ask (in a deep British accent), "Tell me, what does the new Charli XCX sound like?" If
Pop 2
is Charli's
Sgt Pepper
, "Track 10" is its "A Day In The Life," the epic finale densely and succinctly scrolling through its own record's uncharted perimeter, exhuming its extremes, proudly lining them up all in a row. By doing so, Charli XCX earns her album title and not a moment too soon. Poptimism 2.0 seems damn good and ready for the future. Taylor, Katy, Justin and Miley are the past; it's time for fresh voices. The possibilities widen further.
https://www.youtube.com/watch?v=Rj6dwEBmBJA
19. Otoboke Beaver "Love Is Short" / Otoboke Beaver "Introduce me to your family"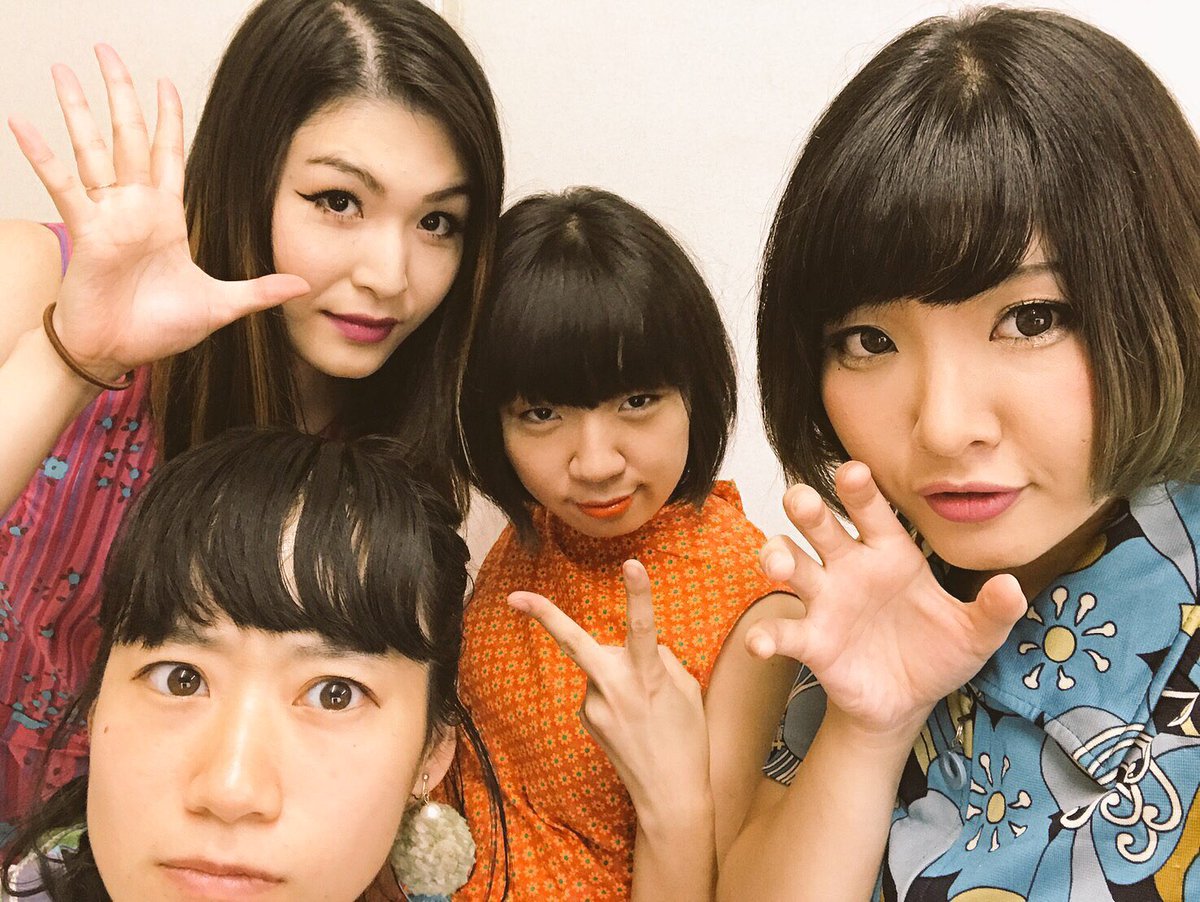 Is this a first? Both sides of Otoboke Beaver's 7-inch from 2017 are tied in the top 20. We usually prefer to separate a-sides and their respective b-sides whenever possible. Alongside a third 19-second track titled "Mean," Otoboke blasts through the
Love Is Short!!
EP in what feels like a singular 5 minute experience. With effortless hooks firing left and right at breakneck speed, they barely break a sweat. It's NBD.
18. Charly Bliss "Glitter"
Poptimist music critics still refuse to admit that loud guitars existed before and after the '90s. Even now, seven years after Yuck's self-titled debut, bands like Charly Bliss - far more indebted to 2000s influence - are still receiving the "'90s-retro" tag. And while the chorus of "I'm Only Happy When It Rains" does admittedly resolve to a major key... And while we're aware that the '90s was not entirely 100% doom and gloom, Charly Bliss mixed together a blend of sweetness that simply did not exist in the '90s. Letters To Cleo, Bif Naked or sElf (in their sugariest moments) are as close as it got. Instead, try "Stacy's Mom," The Click Five's "Just A Girl,"
Josie And The Pussycats
, early Paramore, Sum 41 (Charly would nail an "In Too Deep" cover) or "The Green Album." (NOT "The Blue Album.") It's all smiles and structural precision, directly descending from the 2000s pop explosion. Do your homework, kids. Also, every song called "Glitter" is usually amazing.
17. Courtney Barnett & Kurt Vile "Continental Breakfast"
This album's Pitchfork review
cites "Islands In The Stream" and "Stop Draggin' My Heart Around" as the bar for classic duet singles. But
Lotta Sea Lice
doesn't shoot for karaoke ambition. It's intended as an album-length experience more easily comparable to
Waylon & Willie
. (Once upon a time, "Mamas Don't Let Your Babies Grow Up To Be Cowboys" won a Grammy. We have yet to hear this song played on any radio station or in public.) "Continental Breakfast," one of the Vile originals, features the two trading verses and closing some of the passages with a loose unison or a harmonization. It's the highlight from the best record either artist has released, and we really hope there's more from this duo in the future.
16. Horisont "Electrical"
If Carly Rae Jepsen wrote a Thin Lizzy song...
https://www.youtube.com/watch?v=FbsH_OlPKrU
15. Elder "Sanctuary"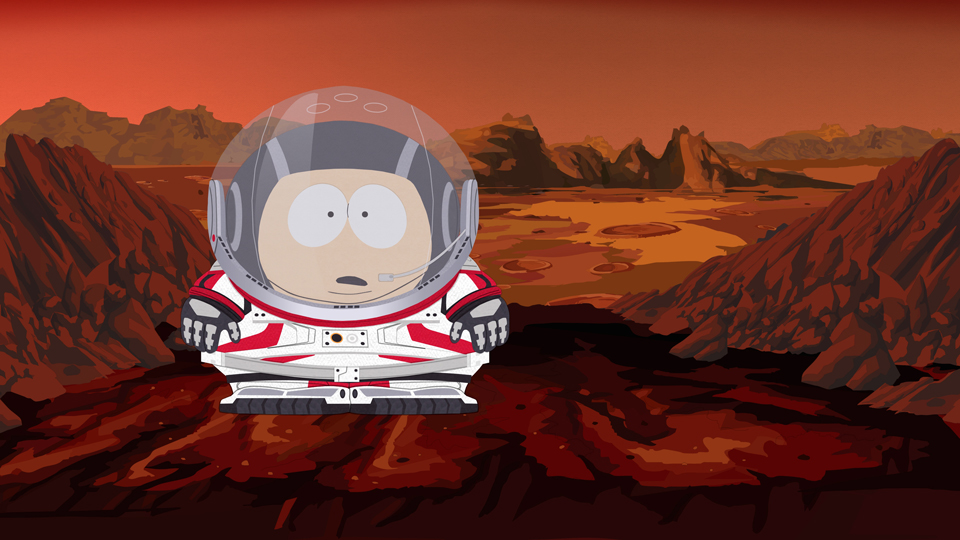 Coordinates. Rockets launching. Exploration. Mars. This record sounds amazing btw. For more information, why not check out the following...
Leprechaun 4: In Space
The Brave Little Toaster: In Space
Airplane 2: In Space
Critters 4: In Space
Ice Age: In Space
Abbott and Costello: In Space
Friday The 13th: In Space
14. Aye Nako "Particle Mace"
Silent Barn has announced that its doors are closing within the next few weeks. [Note: This was written in April.] And with those sad words, we wonder "What will become of Particle Mace?" Actually we weren't thinking of Particle Mace at all until it came time to write this blurb. The arcade game that currently stands next to Silent Barn's stage will eventually end up somewhere. We think it should join Aye Nako for all of their upcoming tour dates. In "Particle Mace," Jade lays down some sick Courtney snarl. (We definitely hear way more Hole in
Silver Haze
than the majority of the other albums in the past 5 years that mindless bloggers have tagged with "sounds like Hole" just because it includes loud guitars and a girl singer.) Also, we started an Aye Nako interview for this very blog back in 2015 that never got finished. We plan on re-starting this Q&A at some point, but from what we remember...
#1 They love Korn.
#2 They love vids.
#3 They kick ass.
More updates as they become available.
13. N*E*R*D f/ Andre 3000 "Rollinem 7s"
Hey Twitter brats: Shit on
Yeezus
all you want. "Kanye's worst album," etc. It's too bad you feel that way since Post-
Yeezus
has been completely owning for 5 years strong.
We Got It from Here... Thank You 4 Your Service
,
I Don't Like Shit, I Don't Go Outside
,
DAMN.
Guess what? Those are all Post-
Yeezus
. And in December 2017, these records were joined by a handful of the tracks from
No_one Ever Really Dies
(the best N*E*R*D since
In Search Of...
) including album highlight "Rollinem 7s." Pharrell sounds like he's heard Rockwell's "Somebody's Watching Me" one too many times. 2/3s of the way through, the tempo changes, breaking into an equally dope B-section featuring some HOT purposely off-pitch mumbles. And when the original A-section returns, there's Andre 3000 adding some extra frosting on the cake. It's not like 3 Stacks was needed to make the song any better, but let's not forget Rule #1: When Andre is down to throw in a bonus verse, you ALWAYS say "YES."
https://www.youtube.com/watch?v=BMWikrU74JE
12. Xetas "The Gaze"
Hüsker Who? (Just kidding. Their extremely large boxed set from last September was pretty dope, and we still haven't heard the whole thing yet.) Xetas are a rare modern punk trio combining necessary monster riffs and pummeling abrasion with extended epic pop structure. "The Gaze" sonically nails unending frustration with street harassment, a social epidemic as old as time that realistically won't disappear within our lifetime, but could seriously benefit from a severe beat down. The pist vox tag-team of Kana and David reserve their energies for the individual moments of attack. Raw is war.
11. Nelly Furtado "Magic"
The realest pop record of 2017 did not pander to iHeartRadio's data research and inadvertently exposed how heavily the machine relies on big press campaigns backed with major label dollars. A decade after Nelly Furtado followed the 3rd biggest song of 2006 with the 9th biggest song of 2007, her 2017 album completely missed out on the Billboard 200 albums chart with zero charting singles and failed to appear on any blog's end of year list. It's almost as if she was trying to sneak under the radar, like she craved anonymity while still creating art the way she wanted to. It's possible that she didn't want to be a star anymore. Either way, the lack of support this album received from blogs and end-of-year lists might be the ultimate example of how broken the music business is.
10. Electric Wizard "See You In Hell"
Aside from
Dopesmoker
, EW's
Dopethrone
LP from 2000 is probably the heaviest and most brutal stoner metal record of all time. A half-dozen albums later, they are less brutal but more melodic, entering a post-Uncle Acid stoner landscape sludgier and sleazier than ever. Less shouting and more notes. A few reviewers noted that Electric Wizard "brought the fun back" to stoner metal? Whoever said this probably hasn't heard
Blood Lust
, but we sense some influence. Stoner metal is inherently largely indebted to late '60s culture as it is, so the best way to indulge this might be re-imagining The White Album as a proto-metal record.
https://www.youtube.com/watch?v=9h8x0NE0Hqw
09. (Sandy) Alex G "Bobby"
We know the picture shown here is of Bobby from
Twin Peaks
, but instead we wanna talk about Sean Astin who played Bob in the 2nd season of
Stranger Things
. The evolution of Sean Astin is an anomaly among Hollywood trajectories. In the mid '80s, he appeared in a "celebrity" episode of
I'm Telling
, a game show that was essentially
The Newlywed Game
for siblings. The weird thing about this episode is that he appeared as the sibling of Mackenzie Astin from
The Facts of Life
. He wasn't on the show promoting anything, so this happened either before his then-signature prepubescent role starring in beloved 1985 blockbuster
The Goonies
, or the episode happened so long after
Goonies
premiered that he was no longer considered famous. Either way, it took until 1992 before his next prominent role co-starring with Pauly Shore and Brendan Fraser in
Encino Man
. Instead of using this opportunity to ride the momentum, he once again stayed quiet, sporadically appearing in low stakes indie films like the romcom
Dish Dogs
circa 2000. He was then granted a new signature role via the
Lord Of The Rings
trilogy, more or less cementing his legacy. He was no longer the leader of The Goonies. But once again, he chose not to capitalize on his momentum, staying quiet once again for over a decade until Season 2 of
Stranger Things
this past Fall. We suspect he will continue these occasional appearances, probably waiting another seven years before starring in anything else. We figured "Bobby" is probably about Sean Astin's role as Bob from
Stranger Things
and the t-shirt they sell at Target that says "Bob is the new Barb." Or maybe it's about Bobby from
Twin Peaks
and his relationship to Major Briggs. That is also a possibility.
08. Maren Morris "80s Mercedes"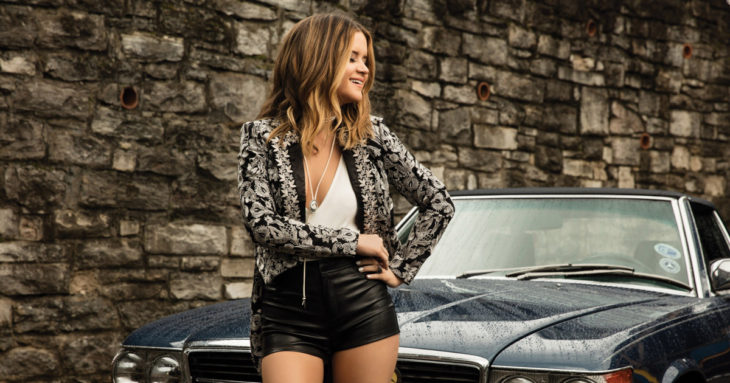 "Hey jerk, you're not supposed to put 2016 songs in a 2017 list."
Okay, well we did. We admittedly don't stay sharp with charting country music, and we occasionally allow our end-of-year lists to grant backdated one-year extensions in extreme circumstances like Maren Morris'
Hero
LP, despite that she performed "80s Mercedes" (and "My Church") on an episode of
SNL
from mid-December 2016. [Note: We just searched for about an hour and were unable to locate any photos of John Cena with Maren Morris at
SNL
aside from
things like this
. For some reason, we assumed they still shot the same standard awkward
"host with band" promos
from way back when.] So anyway, there's simply no real excuse for a pop song as hooky as this one to not generate any true chart crossover, and it would have in any of the past 3-4 decades of Billboard/Radio/MTV/Sirius/Playlisting if the current methods of mass music consumption and distribution weren't completely fucked. Structurally, "80s Mercedes" could be the spunky younger cousin of Lady Gaga's "Bad Romance" with both flexing a similar "downpour of hooks" technique more common to radio hits in the early '10s (and entirely absent from Taylor Swift's grossly overrated
1989
). Maren's inevitable crossover hit with Zedd is currently charting huge and a strong contender for Grammy wins and multiple top 5 placements for end-of-year lists. Hopes are up for more of these on LP2.
https://www.youtube.com/watch?v=Aj_9zDXUhDk
07. Big Thief "Mythological Beauty"
"Seventeen, you took his cum." Holy shit... Those are the real words? We were wondering why a "radio edit" existed for this, and I guess that answer's our question. We suspected this song dealt with sad details of childhood trauma without really knowing the lyrics. In our notes, it says "Saddle Creek has been killing it lately," and "a more chill version of Geraldine Fibbers."
06. Migos "T-Shirt"
I just bought a custom sports car that is also a subwoofer filled with weed smoke.
05. David Nance "Silver Wings"
One of Merle Haggard's final shows was playing Riot Fest Chicago in September 2015 - not the greatest venue for the last time many would hear him sing "Silver Wings," unless you actually WANTED to hear the insane noise pollution of 2 or 3 other side-stages of punk and alternative bands intruding in the distance - bands like GWAR, The Dead Milkmen, Babes In Toyland and Faith No More. Recorded at Omaha's legendary ARC Studios, David Nance's cover attempts to harness this insanity, carefully layering drops of acids over the surfaces of bases. Immediately from its lovely intro chords, the combination bulges intensely; by the time the guitar solo slithers over the brim and oozes from its pores, we realize he's created an uncontrollable monster sonically twice-removed from
Ween's "Mountain Dew."
Haggard lives. Go team Omaha.
04. The Rubs "Impossible Dream" / The Rubs "Emily"
The
Impossible Dream
LP sounds like a "best of power-pop" mix CD someone might have burned for themselves in the early 2000s. It starts with a Nerves song. Then there's an Elvis Costello song ("Ruby"), a Ramones song ("Judy,"
apparently an oldie
), a Big Star song ("Impossible Dream"), etc, etc. Not necessarily retro or homage as much as building upon the blueprints perfected by those bands,
Impossible Dream
expands bedroom-pop dreaminess to its fullest potential, accidentally becoming one of this decade's most vital records that no one will ever hear. It took us a minute to figure out the one-man-band thing; one day, we noticed the drums sounded like a loop with no crash cymbals and no fills, which might have been far less unusual on a genuine Peel-approved artifact of '70s pop-punk. Sometimes it's hard to tell the difference. It was too hard to choose a favorite, so we tied tracks 9 & 10.
03. N*E*R*D f/ Rihanna "Lemon"
Of course
she spits hot fire on the mic.
Of course
she's a good rapper. Based on her one verse in "Lemon" (among the most underrated of 2017), she is already as good or better than 99% of current viral Soundcloud rappers. This should not have been a surprise since she can apparently do anything really well (including attaching her name to a brand of lipstick that seemingly every lipstick-wearing person has universally praised as the greatest of all time). She should probably consider following
Anti
with a
Watch The Throne
-style Rihanna & Pharrell collaborative rap LP (since a huge part of the reason why she sounds so dope is chemistry under Pharrell's direction). Not to stir up "Lemon" vs
Lemonade
debates, which seem almost impossible to avoid, but Beyonce can't rap (and
Anti
is still album of the decade by our count).
02. (Sandy) Alex G "Proud"
There's some serious darkness and desperation in "Hey Jealousy," strengthened within one of the song's final lyrics, "Hey jealousy, she took my heart..."
Doug Hopkins saving his open-ended lyric for the end doesn't seem too far off from Alex G's "If I fuck up..." closing out "Proud." There are no other words to the song. That's just how it ends. It's the year's most gigantic self-doubting open-ended lyric of 2017. The true heart-sinker. What if we all fuck up? What if everyone tweets all of their tweet drafts right now? Will we all spontaneously combust? Is "combust" even a word? We can't remember the last time (if ever) that an artist had two songs in our top 10 without also placing in our top 10 albums. Yeah, it was THAT kind of year...
01. Lil Yachty "Bring It Back"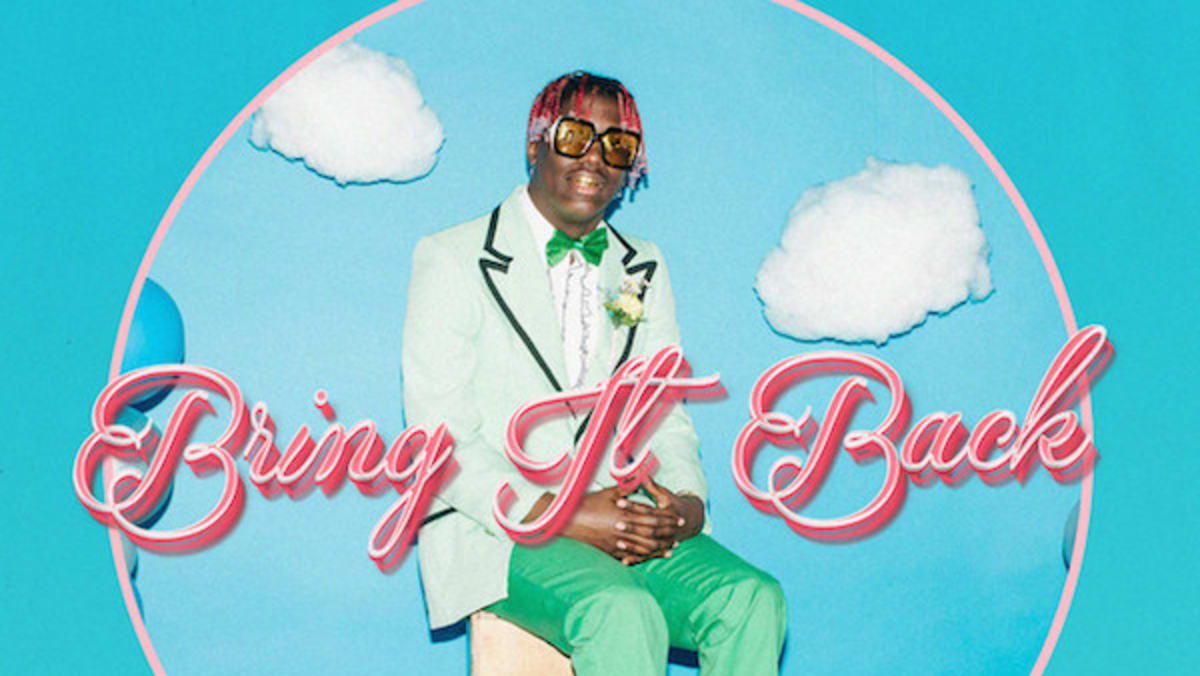 Infinite timelines; infinite possibilities. In 30-40 years, after Rick Sanchez's portal guns and interdimensional cable boxes become top sellers at Warget (the forthcoming Walmart/Target hybrid), back issues of Billboard from 2017 should reveal that we live in the only timeline when "Bring It Back" wasn't as ubiquitous as "Shape Of You," which would have probably annoyed just as many people. In those timelines, "weird" did not spend the past two decades slowly dissolving out of existence. Until turning 20 this past August, Lil Yachty labelled himself on social media as "King Of The Teens." Teens are
supposed
to be weird and awkward, and so Yachty's genuine, youthfully naive strangeness unintentionally adds to his brand. Sound familiar? Aside from Lil B, he might be the most infamously "outsider" artist to emerge from the trap era, and "Bring It Back" might be the best example. A Frankenstein hybrid, "Bring It Back" cherry picks from the past 40 years of pop history combining moments that have almost no right to be standing next to each other.
808s and Heartbreak
initially sets the tone, while Phil Collins' gated tom fills and Chic's upper octave rhythm guitar make way for
Miami Vice
's epic sax solo. Yachty is calling "Bring it back!" to a time that never existed, removing a contextual rose-colored gel from the lens.
| Follow "Straight Fire 2017" on Spotify |
| #200 - 166 || #165 - 131 || #130 - 101 || #100 -71 || #70 - 41 || #40 - 21 ||
#20 - 1
|
| All 200 Songs |