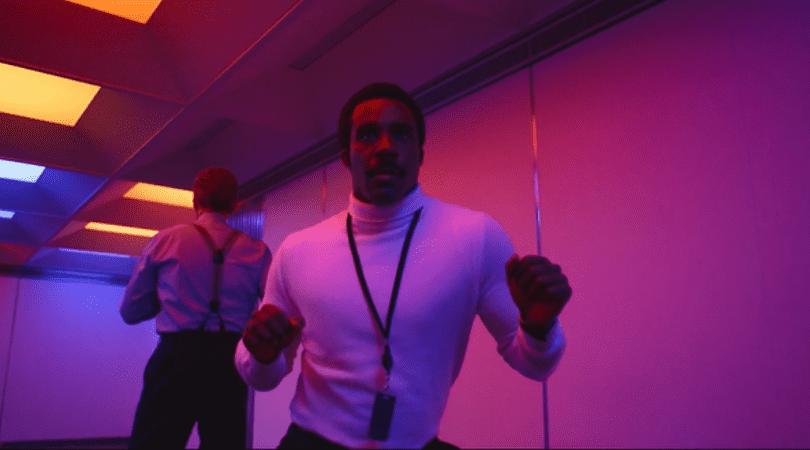 Hey, we did the list. It's done.
103. Freak Genes "The Future is Mine"
102. The Beths "Silence is Golden"
101. Charli XCX "Yuck"
100. Maren Morris "Circles Around this Town"
99. Lizzo "About Damn Time"
98. Glorilla ft Cardi B "Tomorrow 2"
97. The Paranoyds "BWP"
96. Tony Molina "The Last Time"
95. Porcelain "Frozen Sea"
94. Sworn Virgins "Searchin for Hiro"
93. Militarie Gun "Gimme Some Truth"
92. Sumerlands "I'm So Afraid"
91. Alexalone "Rainbow"
90. Crowbar "Crush Negativity"
89. Duke Deuce ft Glorilla "Just Say That"
88. Plosivs "See You Suffer"
87. Pet Fox "Only Warning'
86. Amphibian Man II "Crimea 2084"
85. Mister Goblin "Safe Words"
84. Westside Gunn ft A$AP Rocky "Shoutouts In Soho"
83. Clothesline from Hell "Open Up"
82. Surface to Air Missive "Shadows Leap"
81. The Rubs "The Same Thing To Me"
80. Maneka "Zipline"
79. MJ Lenderman "Hangover Game"
78. Front De Cadeaux "There Is Something Wrong"
77. Lelee "Izvan Sebe"
76. Julie "Pg. 4 A Picture of Three Hedges"
75. Nuclear Daisies "Heaven In Your Head"
74. Flo Milli ft BabyFace Ray "Hottie"
73. Jay Worthy & Larry June "Sock It 2 Me"
72. The Rubs "I Don't Wanna Wait"
71. Built To Spill "Gonna Lose"
70. Goon "Yet Another Window"
69. Shygirl "Firefly"
68. Joey Badass "Eulogy"
67. R. Ring "Def Sup"
66. Sunami "Six"
65. FLO "Not My Job"
64. P-Lo ft Larry June "Good"
63. Nas "Recession Proof"
62. They Hate Change "From the Floor"
61. Automatic "Skyscraper"
60. Living In Fear "Hellfire Reigns"
59. Big Thief "Simulation Swarm"
58. Quicksand "Feliz"
57. Civic "End of the Line"
56. Endless Boogie "The Conversation"
55. Milly "Illuminate"
54. Marlowe "Otherworld"
53. Soul Glo "Gold Chain Punk (whogonbeatmyass?)"
52. Westside Gun ft DJ Drama, Benny the Butcher, Stove God Cooks, Rome Streetz, Armani Caesar, Jay Worthy, Conway the Machine & Robby Takac "Red Death"
51. Chat Pile "Why"
50. Ice Spice "Munch (Feelin' U)"
49. Otis Houston Jr "Cynthia Ali"
48. Disheveled Cuss "Creep a Little Closer"
47. Flex TMG "Burn This Town"
46. Mindforce "Rotten"
45. Objekt "Bad Apples"
44. Arlekin "Go Znaesh Da Go Vidish"
43. David Nance "Early and Bright"
42. Built To Spill "Fools Gold"
41. DISQ "(With Respect To) Loyal Serfs"
40. Lil Ugly Mane "Low Tide At the Dryin Out Facility"
39. Chat Pile "Lake Time (Mr. Rodan)"
38. The Rubs "Yer Trouble"
37. Surface To Air Missive "Rosy"
36. Yung Lean "Trip"
35. Flasher "Sideways"
34. Fu Manchu "Strange Plan"
33. Soccer Mommy "Shotgun"
32. Paramore "The News"
31. Nilufer Yanya "Chase Me"
30. KayCyy "OKAY!"
29. The Garden "Freight Yard"
28. 100 Gecs "Doritos and Fritos"
27. Praise "Eyes in the Dark"
26. Nas "Michael & Quincy"
25. Alex G "Runner"
24. Special Interest ft Mykki Blanco "Midnight Legend"
23. Snail Mail "Feeling Like I Do"
22. Nilufer Yanya "L/R"
21. Hikaru Utada "Somewhere Near Marseilles"
20. Chat Pile "grimace_smoking_weed.jpeg"
19. Sevyn Streeter "23"
18. Mister Goblin "Good Son / Bad Seed"
17. Hatchie "Lights On"
16. Momma "Speeding 72"
15. Big Thief "Flower of Blood"
14. L.O.T.I.O.N. Multinational Corporation ft Lulu "Cybernetic Super Lover"
13. Dazy & Militarie Gun "Pressure Cooker"
12. Sunami "Fake Blood"
11. Carly Rae Jepsen "Talking to Yourself"
10. Surface To Air Missive "Attic"
9. Darkthrone "The Sea Beneath The Seas of the Sea"
8. Nilufer Yanya "The Dealer"
7. Built to Spill "Never Alright"
6. Flex TMG "Hits the Right Way"
5. KayCyy "The Sun"
4. SZA "Kill Bill"
1/2/3. Momma "Tall Home"
1/2/3. Flasher "I'm Better"
1/2/3. Alien Boy "Wondering Still"