The final page is done! It was as annoying as it's ever been. Thanks for the support. We apologize to any bands who actually saw any of the stuff we wrote about them on here. We also haven't heard any new music in 2016 yet, because we wanted to punish ourselves for not finishing this yet. So now we can finally hear
Anti
and the new Two Inch.
There's also supposedly a new Kanye West album that The Music Media has not been covering at all. We haven't heard or read anything about this new Kanye West album because The Music Media seems to be avoiding all discussion about it. Apparently there's no anticipation for the new Kanye album and it hasn't at all been getting discussed to the point of nausea. So we're certainly not sick to death of The Music Media right now, and they have done a fantastic job of not ruining the new Kanye album for everyone. And it's certainly not one of the lowest points in the history of music journalism. Not at all.
Follow our playlist on Spotify. It's now updated and current with the entire top 130, with songs 131-200 getting added very soon.
|
Hot Mix 2015 on Spotify
|
|
#200 - 166
|
#165 - 131
|
#130 - 101
|
#100 -71
|
#70 - 41
|
#40 - 21
|
#20 - 1
|
|
All 200 Songs
|
20. Dr. Dre featuring Kendrick Lamar, Marsha Ambrosius & Cancide Pillay "Genocide"
So we'll admit our blunder here. #20 is way too high for this song. Its limited streaming availability prevented us from proper assessment. With this in mind, here's a quick refresher of Dr. Dre's wacky adventures since the turn of the century.
- 2000-2002:
Dre spent this era securing his placement among the super-elite. During the summer of 2001, Napster obliged his request to ban any users who shared mp3s of his songs within their music libraries. Outside of his own singles, he produced classics such as "The Real Slim Shady," "Family Affair" and "In Da Club." He made Gwen Stefani cry during the vocal session for "Let Me Blow Your Mind." Not long afterwards, sales of
2001
would ultimately surpass
The Chronic
by 2 million, making this his most financially successful era up to that point.
- 2003-2005:
Detox
appeared on many "most anticipated albums of 2003" lists (including one written for this very website). His top 10's for this era include The Game's "How We Do," Eminem's "Just Lose It" and Gwen Stefani's "Rich Girl." While all three were successful, they suggest that Dre had been exhausting the same staccato bounciness he had once perfected during
2001
-era, hinting at the possibility that this now tired technique would also surround
Detox
. Dr. Dre might have also grown bored of it since its release date remained delayed.
- 2006-2013:
Detox
gained notoriety for not getting released. Meanwhile, Dr. Dre becomes "BIG business" and is eventually crowned "the world's wealthiest musician." In 2012, he was the executive producer of Kendrick Lamar's
good kid, m.A.A.d city
.
He doesn't seem to actually engineer any of the beats on this record
, but he does appear on "The Recipe," which is the past decade's best song with any type of creative contribution from Dr. Dre.
- 2014-2015:
The majority of
Compton: A Soundtrack
is recorded during the same time his puff-piece biopic is shot. Since the album's release, none of its songs have been allowed on Youtube, none of its songs charted with radio airplay, and its streaming availability remains limited only to those services without any type of "free with ads" level.
The production on "Genocide" surpasses everything else on
Compton
to such a large degree that it might raise suspicions. Sure enough, Wikipedia reveals it's one of the album's only songs without a production credit from Dre himself. Dem Jointz - who also assisted with a handful of the best songs from Janet Jackson's
Unbreakable
- emulates the same bounciness from Dre's
2001
-era with an updated layer of freshness. Complete with phasers firing and an enormous EQ-scope, it was definitely one of the best sounding songs to debut that summer. It's a shame that those willing to pay $19.99 for a subscription service would be among the few who ever got the chance to try it out. But that disappointment was nothing compared to the album's 15 other songs.
Dr. Dre might be slowly morphing into the Mr. Burns of hiphop. He could buy and sell all of you. Because he defines BIG business. Ever since the days of "Been There Done That" and "Hypnotize," a misconception sprouted that hiphop requires big business to survive, when really it doesn't at all. Redman's 2015 album sounded like a guy who just wanted to put out a fun record. He can star in a shitty pothead comedy movie anytime he wants. Big business? Sort of. Kanye is big business, but he's also an experimental avant-pop artist who released his entire discography between Dr. Dre's last two albums. While Kanye wears his soul on his sleeve, Dr. Dre might have nothing left to offer BUT big business.
In "Genocide," Kendrick's voice is instantly recognizable, while Dre's is no longer decipherable. The same voice from "California Love," "No Diggity" and "My Name Is" is absent from this album. Even within his vocal approach, he's now evidently a very different person. We accept that Dre is far past the point when he's willing to
perform on MTV with the P-Funk Allstars
, and he'll probably never do anything as fun as this ever again. But if his obsession with building a financial empire is the only thing influencing his music, why should anyone pretend that his 2010s output is worth caring about? If
Compton
was in fact his last record, then good riddance. In 2 years, everyone will have forgotten this ever happened, and fans can return to focusing on the classic era that made him Dr. Dre.
Available on Apple Music
.
19. Carly Rae Jepsen "Favourite Colour"
The most recent victim of "iTunes bonus tracks that should have been huge radio singles" also contains our favorite dumb pop lyrics of 2015:
"When I'm close to you / We blend into my favourite colour / "I'm bright baby blue falling into you."
It kinda rules that she actually specifies which colour, instead of leaving it open ended. Also, the title includes the proper spelling of both words. Plus, vocoder was always better than autotune. Once upon a time, we claimed that
Beyonce's "XO"
justified the civil-war-wave subgenre. "XO" sounds a lot more boring to us now than it did 2 years ago, although it did sorta launch post-civil-war-teen-pop. Katy Perry's "Roar" and Taylor Swift's "Wildest Dreams" aren't very good, but they charted huge thanks to utilizing the same singalong stomp that "XO" stole from Imagine Dragons. "Favourite Colour" is way more awesome than "XO," mostly thanks to its sequence of 4 or 5 huge vocal hooks.
https://www.youtube.com/watch?v=0gpGqGHEr_8
18. Kendrick Lamar "For Free? (Interlude)"
Does it makes sense to brand one of the most musically progressive moments on any major release in 2015 with the "Interlude" stamp? Doesn't this downgrade its importance by insisting that it could only properly function in sequence within the context of
To Pimp A Butterfly?
In this respect, it works similarly to "Backseat Freestyle" from 3 years prior, although both songs were album highlights and deserved to be treated that way. Perhaps Kendrick realized he made a booboo, which is why its brilliant video had to get made. Slam-poetry scatting over free bebop IS rap. If it wasn't before, it is now. Anyone asking "what does Kendrick's new album sound like?" should be played only this song. It might be the key that unlocks the entire record.
https://www.youtube.com/watch?v=dciOaUsFvtY
17. Yuck "Hold Me Closer"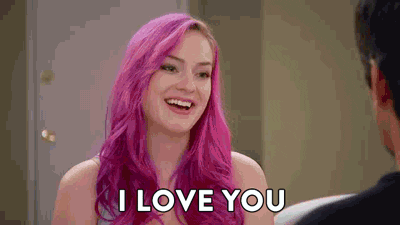 The loud-rock greats of the early-2010s are now all at least 6-7 years older than when their first records broke. Some of them stuck around and are as relevant as ever (No Age, Pile, Ringo Deathstarr), while others either vanished (Japandroids, Now Now, Mr. Dream, Swearin') or got way shitty (Merchandise, Silversun Pickups). We were hoping Yuck hadn't fallen into either of the latter categories, but if "Hold Me Closer" was any indication, they're on the verge of securing their place at the top of the former. There's something to be said for how seamlessly they've flowed from one release to the next despite their various line-up changes, including what could have been a detrimental replacement of their chief songwriter in 2013. With its lazy summertime fuzziness, a giant head-nodding groove and "only hooks" arrangement, "Hold Me Closer" might be within their 5 best songs yet. Not unlike
"Chew,"
their other one-off from 2012, it's a great example of their simplistic mastery and hopefully a winking hint of what to expect from their recently announced 2016 LP. [P.S. Yuck conveniently waited until today to post this song on Spotify and we are psyched it's now in the mix.]
16. Thundercat featuring Flying Lotus & Kamasi Washington "Them Changes"
The lack of chorus leaves "Them Changes" feeling incomplete and imperfect, but it's also thematically consistent. There's no moment of celebration in "Them Changes" and therefore no reason for a singalong refrain (unless you count the "hoo-hoo-ooo-ooo" which is more like a fadeout than a chorus). It's a song about feeling incomplete and imperfect. Sad songs with tight grooves are often among the sickest combinations for funk and soul. Some of his EP reminds us of Graham Central Station, a highly recommended mid-'70s band fronted by bassist Larry Graham after the dissolution of Sly and the Family Stone.
15. Miguel "Coffee (Fucking)"
Dusty Springfield once sang, "Just a little lovin' early in the morning BEATS a cup of coffee." Miguel is a pretty horny dude, and he seems to have one-upped Dusty. This time around, it
IS
the coffee. Fucking is his invigorating first-thing-in-the-morning dopamine fix that he requires before showering, throwing on his suit/tie and beaming while strolling to the bus for his 9-to-5. Without the coffee, he'll be grouchy all day. The oils within freshly brewed coffee also contain antioxidants, so he considers this a healthy and necessary addiction. Coffee consumption is also an indicator of maturity, entering young people's lives right around puberty - the time when one might begin to feel the need for that extra boost of energy. It's among the most innocent legal addictive purchases available to the under-18s. And in one part, he describes his addiction as "a new religion," similar to
R.E.M.'s use of "religion" as a metaphor
. [The abbreviated December 2014 version of "Coffee" (with the abrupt ending) tied with "NWA" at #25 on last year's Hot Mix. Please disregard this and pretend that "NWA" was there by itself. Also, go for 2015's full album version of "Coffee" that doesn't include Wale's shitty verse.]
https://www.youtube.com/watch?v=SJAelCB8hdY
14. Alex G "Bug"
"Bug in the crosshair."
Small, scrutinized, paranoid, invoking stagnation and discouragement. Alex G's last few records have all contained impressively consistent compositional methods that are now considered his signature sound. But as noted in a previous Hot Mix blurb, his records also contain a handful of unexpectedly bizarre moments. "Bug" begins as a more standard example of Alex G-style melancholy until the song's final 20 seconds when he becomes pitch-shifted into a bug voice after submitting himself to a Kafka-esq transformation.
13. Surface To Air Missive "Going Out"
We just caught that Track 4 is called "Never Going Out Again," while later, Track 8 is titled "Going Out." So we want to think an outlook shifted at some point between tracks 5 and 7. There's also a moment towards the end of "Going Out" where sixteenth notes are played on a single piano tone, conjuring memories of rock's greatest single-piano-note moments. Only
"I Wanna Be Your Dog"
and
"Go With The Flow"
come to mind, but we know there are hundreds of these. Probably. "Going Out" debuted on Vimeo late summer, and signaled a new direction of S.A.M. that seemed equally focused on mathiness but infused even more hints of '70s AOR than on their self-titled from 2013.
12. The Internet featuring Janelle Monea "Gabby"
The Odd Future backlash arrived almost as quickly as their breakthrough, with their antics and Tyler's Twitter presence frequently cited as too bratty and obnoxious to sustain longevity. But now it's five years later, and they haven't gone anywhere, keeping fans consistently interested by unveiling a handful of outstanding releases each year. Vince, Earl and Syd The Kid were the undisputed vips of O.F. in 2015, with Syd's band The Internet earning a special award for "best breakthrough."
It's almost tough to tell which vocal parts belong to Syd or Janelle during the first section of "Gabby." But it seems like they pull influence from each other's work and are very well matched in this setting. After about 2 minutes, the turntable switches to a lyric-less bonus groove in the same tempo, but with a slow 6/8 instead of the previously established 4/4. The atmosphere is twisted even further as their bassist nails the transition into its B-section. This moment might be
Ego Death
's most musically satisfying, made all the more tragic when it abruptly shuts down out of nowhere. Syd yoinks the tablecloth. Game over.
https://www.youtube.com/watch?v=9Liq2H5jeAE
11. Missy Elliott featuring Pharrell Williams "WTF (Where They From)"
Granted, this was Missy's comeback single. And as far as anyone can tell, it seems unanimously beloved. But one-off collabs are so frequent these days. We know
they've worked together a few times in the past
, but the very idea of these two geniuses brainstorming together is pretty exciting. A full
Watch The Throne
-style collab LP might even surpass what Jay-Z and Kanye were capable of, since Pharrell and Missy are well known for working best within a collaborative environment. "Fire As Fuck: The Party Starters." Look, we even thought of a title!
P.S. Between 2014-2015, Pharrell may have officially dethroned Nicki in the "most desirable guest rapper" category. He's still losing his mind over spaceships and aliens all these years later.
"Lyrically, I'm Optimus Prime."
Fuck yes.
P.P.S. The house-beat section sounds like something Ali G would use during mid-segment breaks.
P.P.P.S. We listen in the car. And the siren noise tricks us every time.
P.P.P.P.S. Any radio DJ who removes the amazing half-speed outro should be fired on the spot. Call the FCC and complain immediately.
https://www.youtube.com/watch?v=KO_3Qgib6RQ
10. Kendrick Lamar "Alright"
Looking back on the past 15 years of history, major catastrophic events have come and gone when the world desperately needed a unifying cultural moment that never happened. The reaction to just September 11th on its own probably spawned more horseshit musical tributes than any other devastating historical event since the advent of pop music. And then there was the Iraqi invasion, the 2004 tsunami, Hurricane Katrina. U2 and Green Day were more than happy to wave around flags on stage. But this was not protest music. It was just an excuse for another
Rolling Stone
cover spread. By the end of 2009, the biggest culture changes since 9/11 were social media, the election of a non-white U.S. President, and an immense increase in the glamorization of materialism set in motion by the likes of Paris Hilton and Kim Kardashian. We won't really be able to view if social progress took shape in the 2010s until about 10 years from now, but in this specific moment, it feels like we might actually be on the right track.
And as social progress shapes our pop music, the music provides strength and fuels justification even further. The world needed
Black Messiah
and
Yeezus
. And yes, the world NEEDED
To Pimp A Butterfly
. And "Alright" was the most essential protest song of 2015. In "Alright," Kendrick is hoarse. Tired, tired, tired of screaming about the same shit over and over, his voice exudes a roughness that was not present on
good kid, m.A.A.d city
. He occasionally tags Kamasi and Pharrell to briefly rejuvenate with their less-callused energy. #teamwork The vocal take used on
To Pimp A Butterfly
sounds like it might have been Kendrick's 25th. And that's what fighting the good fight is all about. Never give up.
https://www.youtube.com/watch?v=Z938ya2fbPo
09. Palm "Ankles"
Large amphitheater-sized psychedelic rock shows have recently been utilizing more and more video loops from DVD spinners. Their repeated visual fragments (often 5 to 20 seconds of found footage video looped over and over for minutes on end) are often so hypnotic that they could elicit unthinking hypnosis from even the most sober concert attendee. "Ankles" seems similarly strategic in its trance-inducing repetition. After a disorienting (and instantly memorable) guitar-clash intro of eighth notes, the song enters a bizarre kaleidoscopic tunnel with no discernible meter. The drummer and bass player seem locked on a sequence of fermatas, which curiously also happens to be the section that includes the song's lyrics and vocal melody. Devo covering
Piper at the Gates of Dawn
with Panda Bear on lead vocals. Float downstream.
08. Miguel "The Valley"
The valley is a vagina. Has that been confirmed yet? We're pretty sure that's the metaphor here. The first two letters in these words are "V" and "A" and they're both 6 letters. It's a warped journey while travelling through the unknown. It's his 36 year mission through Deep Space 9 with Jean Luc Picard in tow. We were gonna make a joke about how it sounded like he was singing "tits, clits," but as it turns out
those actually are the words
(lyrics shared with
Beetlejuice's rap debut from a few years back
).
https://www.youtube.com/watch?v=XMYsuUaWvV4
07. Earl Sweatshirt "Grief"
Kanye's
Yeezus
might have been the first major rap release that featured purposely low-bitrate production (specifically "On Sight" and "New Slaves"). "Grief" takes post-
Yeezus
to a glorious degree of "more shitty than gritty," with drums resembling compressed 64kbps mp3s that have been sitting on some backup CDRs from 1998. There haven't been any recent updates on whether or not
Earl Sweatshirt plans to change his rap name
, but either way,
I Don't Like Shit, I Don't Go Outside
provides more than enough evidence that he would like to distance himself from his more musical-sounding releases - the fun stuff he produced while still too young to legally drink. He'll turn 22 on February 24th. He's at the age when epiphanies might seem more devastatingly prophetic than ever before, or when a bad trip might lead the brain to process more harsh realities than it can quickly handle.
Despite the nasty cough syrup flavor, Earl's flow stays lucid and sharp as fuck. Once the darkness and drone passes, he says "fuck it" and allows the mire to consume him by choice. Just like in "Mantra," the codeine-coda (incorrectly assessed by at least one
Singles Jukebox
reviewer as "mood breaking") is the song's catchiest fragment - and of course, it's the only part of the song where Earl's voice is absent. When he sees snakes in the eyes of everyone he knows, why go outside? "Grief" is discomfort between sleep and awake with a weird taste in your mouth.
https://www.youtube.com/watch?v=tZ5Mu2gs-M8
06. Gnarwhal "That's Not Of Course"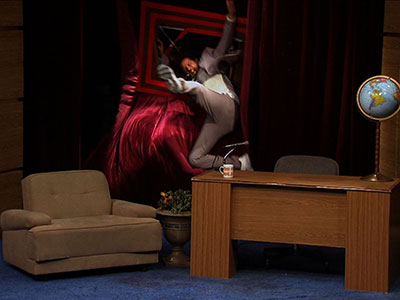 The classroom clock ticks so loudly. It's the last day of school before summer vacation, and there are only seconds remaining before the bell rings. You and everyone else sit silently, impatiently staring at the clock, anticipating the ticking second-hand to finally reach whatever spot aligns with The Bell - the last time you'll have to hear that annoyance for two months. But this is the one time it's not an annoyance, because it signals freedom. Every last kid in that room is on the verge of explosion. Excitement builds and peaks waiting for that moment. Holy fucking shit, here it comes. The bell rings and everyone promptly knocks down whatever is in their path. The adrenaline rush might surpass any coke you'll ever consume in your lifetime. The large majority of
Shinerboy
feels like that exact moment. Freedom in the summertime. Adolescent discovery and joy. Extreme uppers. Jolt cola and Monster energy drinks with no tolerance to caffeine. 13 year olds run outside and start making out because they can. The unbridled happiness of being unleashed. The pummeling surges of ultra-caffeinated bliss. Squeeze-its. Nutmeg. Whippets. Poppers. Salvia. The joy of life and adolescence and partying and just being stoked to have any grasp at all on how amazing it is that we exist. Gnarwhal's roots in the Nashville rock scene spotlights their approach. They've somehow harnessed the exuberance of Melt Banana and Boredoms'
Super AE
and cross-pollinated it with
Gummo
.
05. Two Inch Astronaut "Good Behavior"
We're not gonna pretend to be experts on DC-area punk and hardcore. And we weren't obsessed with emo back in the day, although we were pretty big fans of The Get Up Kids and The Anniversary. However, Two Inch seem to have mastered the delicate process of selecting the most effective elements from both of these subgenres. The wildly intricate and unpredictable riffage typically resembles Dischord (notably their most frequently referenced comparison, the great Shudder To Think), and their hugely memorable vocal melodies can get pretty emo (in all the best ways). In the wrong hands, this combination can (and has) led to far more disastrous results, but Two Inch has remained locked in a stride of extreme dopeness ever since
their legendary split 7-inch with Grass Is Green
in back 2012. (YES, "LEGENDARY." YOU READ CORRECTLY.) So obviously, we were pumped as hell when
a live session version of a then-unreleased track called "Good Behavior"
unexpectedly snuck onto Spotify back in May (apparently without the band's knowledge). Compressed to sound huge with an enormous guitar tone, this version felt like the ultimate summer driving jam. Throw "Good Behavior" in the middle of your playlist or mixtape and finish off a Big Gulp full of Sprite. What else does anyone need, really? Months later, during a particularly warm December, they unveiled the official album version with J. Robbins behind the board. This is now the definitive, much rounder sounding, properly EQ'd, and was the perfect lead preview track for
Personal Life
. These guys are gonna blow the fuck up tomorrow, so watch out.
04. Surface To Air Missive "Get in the Truck"
Taylor Ross's singing voice in Surface To Air Missive has always sounded so familiar, but we figured it might have been our brain playing tricks on us. After all, the album's tape warmth, precise guitar tone and boundless energy might have tricked just about anyone into believing that this was a lost proto-punk relic from the early '70s. We doubt even John Peel himself could have guessed correctly. But after a few moments of Spotify searches and detective work, we may have found our answer. Listen to "Get In The Truck," and then listen to
"She May Call You Up Tonight"
or
"I Haven't Got The Nerve."
He's a dead ringer for the dude from The Left Banke. We've also heard friends suggest completely justifiable comparisons to the Elephant 6 collective's '90s output, especially The Olivia Tremor Control and Surface's frequent tour mates Of Montreal (who no longer play their '90s songs on tour). "Get In The Truck" doesn't necessarily follow the "baroque aesthetic" hinted within
Third Missive
's relatively minimal pre-release campaign, but the song's remarkably enormous musical scope covers so much ground within three minutes while somehow never feeling especially busy.
03. Miguel "Damned"
Another brilliant would-be single damned to be an iTunes bonus track. "Damned" suggests a dramatization of the American judicial system as a metaphor for Miguel being trapped within his own obsessions. Judge Judy and Judge Joe Brown are both there, slamming their gavels and demanding "order in the court." They sentence Miguel (or damn him) to a life of obsession that he may not be prepared for.
"We set fire to these skies..."
. His burning intensity seems fully reciprocated, but he refers to it as "hopeless fate." He views it as succumbing to imprisonment with everything else in his life completely removed while serving his sentence. Be careful what you wish for.
Rap Genius
suggests a more innocent interpretation, but "Damned" has very dark undertones, musically and lyrically. It's a seldomly explored perspective for a modern R&B love song, and it's all the more brilliant for it.
https://www.youtube.com/watch?v=vyhV1YqAZFs
02. Kendrick Lamar "King Kunta"
Where
Black Messiah
was the handbook on soul music history, the scope of "King Kunta" just might span the history of black music entirely, starting long before any of our grandparents were alive and extending until years into the future. And the best way for him to accomplish this is by staying relaxed and cool, almost treating the song as a playful exercise, despite the potentially crushingly hefty subject matter. It's this juxtaposition that elevates "King Kunta" to the point of being the strongest moment on 2015's most critically revered record. This song's dozens of musical references primarily point to the 1970s, the decade of
Roots
, Richard Pryor and The Jackson Five. He sings
"I'm mad, but I ain't stressin'"
with the same inflection that James Brown would have effortlessly flung into
The Payback
. "We want the funk!" feels like it might be the most essential Parliament/Funkadelic interpolation in over 20 years. The key change - this one's kinda tough to pin down, but it might be an Isaac Hayes homage? Granted, it somewhat misses the point likening "King Kunta" to one of those "how many hidden images can you spot?" drawings from the backpage of
Highlights
magazine. But we love a good puzzle and couldn't help ourselves.
https://www.youtube.com/watch?v=hRK7PVJFbS8
01. Fetty Wap "Trap Queen"
"Event songs" seemed so frequent at one point. They were the types of pop songs where enough buzz had generated from radio spins that the song's title became more famous than its artist. This would often happen despite MTV prominently displaying artist name and song title. The buzz didn't surround Mark Morrison; it was about "Return of the Mack." The little kids on the playground weren't asking "Hey, have you heard of Naughty By Nature?" They asked "You down with O.P.P.?" These are not merely hits within a specific niche. Their demographic radius spans so widely that all of them inevitably chart Top 10. It's a phenomenon that seemed especially rampant during the last few years of the '80s. Radio listeners who weren't able to properly identify Martika or Neneh Cherry could still immediately ask their friends if they've heard "Toy Soldiers" or "Buffalo Stance." "Janie's Got a Gun" and "Free Fallin'" were two events where the song title's status seemed to exceed the legacy of their attached artist's name (and in both cases signaled a massive boost in the artist's popularity). They're songs that parents and children might be able to enjoy together, and as a result many of them are not very good, i.e. "Kokomo," "Don't Worry Be Happy," "We Didn't Start The Fire" or Los Lobos' cover of "La Bamba."
Since the turn of the century, the amount of U.S. top 10 hits has drastically declined, while Top 40 radio continues allowing its sound to be primarily shaped by big business career artists with very little space left for odd one-off minor hits and one-hit-wonders. As a result, the event songs of the 2010s have been comparatively few and far between than what took place during the '80s and '90s, although "Super Bass," "Black and Yellow," "Call Me Maybe" and "Club Going Up On A Tuesday" seem to have defeated the odds. ("Pumped Up Kicks" and "Get Lucky" are two others that
might
qualify, although their demographic radius might not have been as wide. We personally never heard any kids on the playground asking their friends about these songs by their title.)
So in case anyone couldn't tell from our build up, "Trap Queen" was the undisputed event hit of 2015. After its humble beginnings during an unprecedented brief increase of new hiphop artist adds during the second half of 2014 (alongside names like Rae Sremmurd, Dej Loaf and O.T. Genasis), its popularity across multiple radio formats soared between March and April. To label "Trap Queen" as "structurally brilliant" might be an understatement. It's a 3-and-a-half minute song with an earwormy twice-sung chorus that exceeds 60 seconds without repeating any lines. It's quite possible that this is the longest chorus of any Top 5 hit in Billboard history. Between them rests one brief but necessary 16-bar rap verse dead in its center, plus one celebratory outro.
It also marks the official peak of trap culture's mainstream commodification after a slow 5 year build planted around the time of
Pill's "Trap Goin' Ham" video
. In the summer of 2009, white suburban kids had no idea what Pill's titular phrase meant, whereas in 2015, even Pill's metaphorical alignment of baking and selling pies has been reassessed and portrayed in a light that casual Top 40 listeners could understand. In this case, Fetty Wap uses the metaphor as an innocent-sounding expression of endearment outlining a backdrop for what might have been the most touching and romantic love song of 2015.
And some final notes:
Rob Sheffield says
that
"I'm like hey what's up hello"
had the best usage of "like" since "Hot In Herre," which sounds like something we would say. Also, Fetty Wap rules for #1 having a Bandcamp and #2 his shout-out to
Stove
.
|
Hot Mix 2015 on Spotify
|
|
#200 - 166
|
#165 - 131
|
#130 - 101
|
#100 -71
|
#70 - 41
|
#40 - 21
|
#20 - 1
|
|
All 200 Songs
|