Most of the blurbs on this first page were written within the week after the 2018 Grammys.
| Follow "Straight Fire 2017" on Spotify |
|
#200 - 166
||
#165 - 131
||
#130 - 101
||
#100 -71
||
#70 - 41
||
#40 - 21
||
#20 - 1
|
| All 200 Songs |
200. Bruno Mars "That's What I Like" / "Versace On The Floor"
Entitled fans on Twitter need to drop this imaginary idea that Grammy voters are obligated to acknowledge the previous year's best music. Grammy voters don't read your thinkpieces and give zero fucks about live tweets. This is the same organization that once named Starlight Vocal Band their Best New Artist. Their first ever Best Metal award went to Jethro Tull (who won against Metallica). They claimed that a Steely Dan reunion album from 2000 was more deserving of Best Album than Radiohead or Eminem. So why in the world would anyone think that anyone other than Bruno Mars was going to walk away with Album, Record and Song of the Year? And why is it worth complaining about publicly? Are people really that bored? How embarrassing does our culture need to get before Twitter stops giving more power to awards show committees? Wasn't it great in the '90s when bands like Soundgarden or Beck or Fiona Apple did not thank God or the fans but instead would accept their award by saying how meaningless it was? (P.S. We kept hearing a version of "That's What I Like It" with Gucci Mane thinking this was the version that got played on the iHeartRadio but forgetting that this was probably the version that got played on Hot 97. And we were ready to say "So the Grammy voters will actually award a song that includes rapping," but it didn't actually include any rap so that sucks.)
"That's What I Like":
https://www.youtube.com/watch?v=PMivT7MJ41M
"Versace On The Floor":
https://www.youtube.com/watch?v=-FyjEnoIgTM
199. Childish Gambino "Redbone"
https://www.youtube.com/watch?v=Kp7eSUU9oy8
198. Fergie f/ Nicki Minaj "You Already Know"
https://www.youtube.com/watch?v=-Ifnaxi2LQg
197. Queens of the Stone Age "The Evil Has Landed"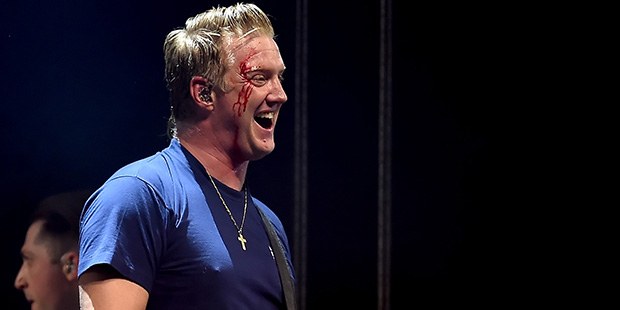 Queens and Desert Sessions had a consistently outstanding run of dopeness between 1997 and 2008. With over a full decade since their last essential recordings, their graceful coast through "legacy band" stature received its first truly major speed bump in December when Josh Homme instinctively assaulted a concert photographer mid-set. Josh has gotten away with being a fucking asshole for long enough. Perhaps he should consider avoiding stupid fucking mistakes like this in the future. As for "The Evil Has Landed," it's probably the weakest standout track from any QOTSA album, but a standout nonetheless.
https://www.youtube.com/watch?v=Exa0CzlCb3Y
196. Body Count "No Lives Matter"
We very incorrectly predicted this would win the "Best Metal" Grammy based on how the elderly, senior citizen Grammy voters typically support what feels most familiar. As Fin Tutuola would say,
"That's messed up."
The award ultimately went to Mastodon, although Body Count's had
a Rolling Stone cover story
while Code Orange, Mastodon, August Burns Red & Meshuggah have not.
https://www.youtube.com/watch?v=hlk7o5T56iw
195. Tyler, The Creator "Glitter" / Tyler The Creator "November"
Is November a month when things happen? What happened to Tyler in November? Why are people in the song saying "My November was last summer?" and the like? November only counts as summer when you live in like Brazil. Also, what's "Track 7?" Which Track 7 is he referring to? No, we don't want to consult Rap Genius. We crave and enjoy the mystery.
Glitter:
https://www.youtube.com/watch?v=iNP8_xtq8YU
November:
https://www.youtube.com/watch?v=JaXoDWSQQrk
194. Margo Price & Willie Nelson "Learning to Lose"
Is it possible for radio-country to return to the dopeness of the shit kickin' '70s and further from power-country? We were ready to call Willie "The last living Highwayman," but it turns out that Kris Kristofferson is still alive. Whoops. Margo needs a few more hits, and country radio will likely oblige if given enough time. We know he has new music out almost every year, but Willie's voice feels like a revelation in this song. It makes you wanna shout "YES."
193. Andrea Pensado "Rondo con Andreita"
Some weird stuff from the Feeding Tube label. Unavailable for legal streaming on traditional services, although it's streaming at some website called Juno that we've never heard of:
https://www.junodownload.com/products/andrea-pensado-without-knowing-why/2942206-02/?track_number=1
192. Weezer "La Mancha Screwjob"
They don't care. They gave up. Why didn't they wait longer and put out a stronger record? They did it again. They should have waited and combined the highlights from this album with the highlights from the next two. They were in such a good spot. RIP to that little brief dope era when Weezer was actually decent again 2013-2016. Done. They will never be good ever again. We no longer care. "Oh cool maybe they'll get good again."
191. Alex G "Sportstar"
190. Freddie Gibbs "Phone Lit"
189. Cloakroom "Gone But Not Entirely"
188. DiCaprio "Pink Noise"
187. Weaves "Walkaway"
186. Leikeli47 "Elian's Revenge"
https://www.youtube.com/watch?v=yZ97tRfG95A
185. Tera Melos "Warpless Run"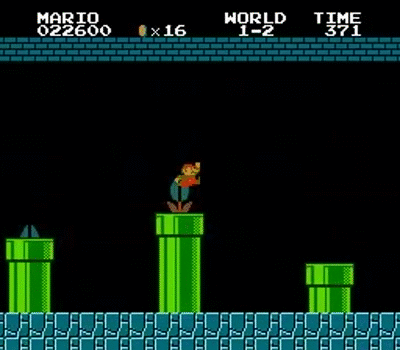 Extreme mathiness noise jam. Rob Crow, where you at?
184. TLC "Way Back"
As an album preview, "Way Back" felt like false advertising. It's the record's only moment that resembles classic LaFace. We suspected that Organized Noize may have been responsible for the song's production, but two millennial-age writers and producers threw this one together instead. Snoop's verse may have kept the song off of some R&B stations, not unlike "Waterfalls" - 22 years later, R&B stations still insist on playing the rapless edit. Why should "Way Back" be any different? Some things never change.
https://www.youtube.com/watch?v=reRfOzIVo0o
183. Ty Dolla $ign "Droptop in the Rain"
Ty Dolla refuses to get pigeon-holed into one sliver of the R&B spectrum. He's not a trap artist; he's not associating himself with the mid-2010s. He's big picture, and he'll survive past this era of bleak radio hits just in time for a large early-'20s radio takeover which he will achieve with dope, classic sounding R&B along the lines of "Straight Up" and "Solid" from
Free TC
or 2016's "Zaddy." And he should work with Kanye when he makes this happen. Maybe TC will be free by then. The future looks good.
182. The Underachievers "Crescendo"
181. Nelly Furtado "Pipe Dreams"
Her first album in 5 years was previewed with a video shot on VHS for a low key and uncharacteristically chill pop song that had pretty much no shot at chart success. After some soul searching, she realized that conforming to 2017 chart pop was not in her best interests. Plus, she's Nelly Furtado so she can do whatever the hell she wants either way. There are 4 or 5 other songs that would have been more immediately catchy lead singles, but she deliberately moved in the opposite direction. No push to radio. Released in Q1. No end of year lists. Fuck the charts. She got exactly what she wanted.
https://www.youtube.com/watch?v=1dardmy1eNw
180. Jesca Hoop "The Lost Sky"
The influence from PJ Harvey and especially Tori Amos push the subtleties and darkness past anything from Mitski's last album.
179. Shinichi Atobe "Regret"
We're all sorted out for E's & Wizz. "Nice one," "Geezer," and that's as far as the conversation went. I seem to have left an important part of my brain somewhere in a field in Hampshire.
https://www.youtube.com/watch?v=JQbdzjacxWI
178. David Nance "More Than Enough (Reprise)"
Reprisals are sometimes more wild than the original versions, and it's often a shame that they get pushed towards the end of their respective albums. Appropriately, Nance kicks off
Negative Boogie
with a messy reprisal of a track from his previous album. Bowie nailed a similar sales tactic in 1980 opting to open
Scary Monsters
with the abrasive "It's No Game (Part 2)."
177. Midnight "Melting Brain"
176. Now Now "Yours"
More post-
E•MO•TION
dopeness.
175. Big Freedia & Mannie Fresh "Dive"
Huge announcement: Big Freedia receives our official nomination for top 20 artists of the decade. *GIANT APPLAUSE* "Dive" updates booty-bounce twerk to its logical slow-motion extreme. Throw in some trills while we're at it. Is this an album preview? We hope so.
174. The Darkness "All The Pretty Girls" / The Darkness "Solid Gold"
"I Believe In A Thing Called Love" charted and was played on MTV during an era that does not feel especially distant, although most music fans seem unaware that The Darkness still exists. The lack of adventure inherent within current programming all but guarantees that The Darkness will never chart with another single. But for fans of
Permission To Land
and
One Way Ticket
who might be interested, these two songs are probably the best singles they've released in over 10 years.
"All The Pretty Girls":
https://www.youtube.com/watch?v=4_QqAb47tYQ
"Solid Gold":
https://www.youtube.com/watch?v=ZGoh-drn2iQ
173. Maneka "Tiger Baby (feat. Jordyn Blakely)"
RIYL Failure's
Golden
LP.
172. Strange Relations "Say You"
171. Jason Loewenstein "Navigate"
170. Citris "Little Scars"
169. Rae Sremmurd "Perplexing Pegasus"
Not a joke: It was recently announced that "Perplexing Pegasus" was not only an album preview, but a triple-album preview. So now that "Black Beatles" has cemented Sremm's legacy as "no longer one-album-wonders," one would think they might want to generate a less obnoxious jump to "career artist" status.
All Things Must Pass
was the only time this worked (although weirdly
Speakerboxxx/The Love Below
would probably have been more palatable as a triple-album, with 45-50 minutes per disc instead of 2 dauntingly giant 79 minute CDs, which still wasn't enough to fit the album's final song). The average millennial attention span will likely not be able to hold up for three LPs worth of Rae Sremmurd. P.S. This will probably also be the 1st triple-album in the history of pop music to include zero odd "Revolution 9" experiments or crazy jam sessions. Prove us wrong please.
168. Radioactivity "Infected"
167. Ravyn Lenae "Sticky"
https://www.youtube.com/watch?v=jEvv2PR0ZeI
166. Chicago Afrobeat Project "No Bad News"
The vocalist on "No Bad News" kinda sounds like Beyonce or a similarly soulful diva-type. If Beyonce did an album like this, the fans would follow. They'll follow her anywhere. It would be a positive thing for the world. This is the future Grammy voters want. This is what Pitchfork writers want. Let's be real: Fuck Bon Iver; Fuck Fleet Foxes; Fuck Beach House; Fuck Vampy Weeks. Something new please.
https://www.youtube.com/watch?v=uoaGsn5epuA
| Follow "Straight Fire 2017" on Spotify |
|
#200 - 166
||
#165 - 131
||
#130 - 101
||
#100 -71
||
#70 - 41
||
#40 - 21
||
#20 - 1
|
| All 200 Songs |