We are sad that this took so long to finish.
| Follow "LIT AF 2016" on Spotify |
| #200 - 166 |
| #165 - 131 |
| #130 - 101 |
| #100 -71 |
| #70 - 41 |
| #40 - 21 |
| #20 - 1 |
| All 200 Songs |
20. Desiigner "Panda"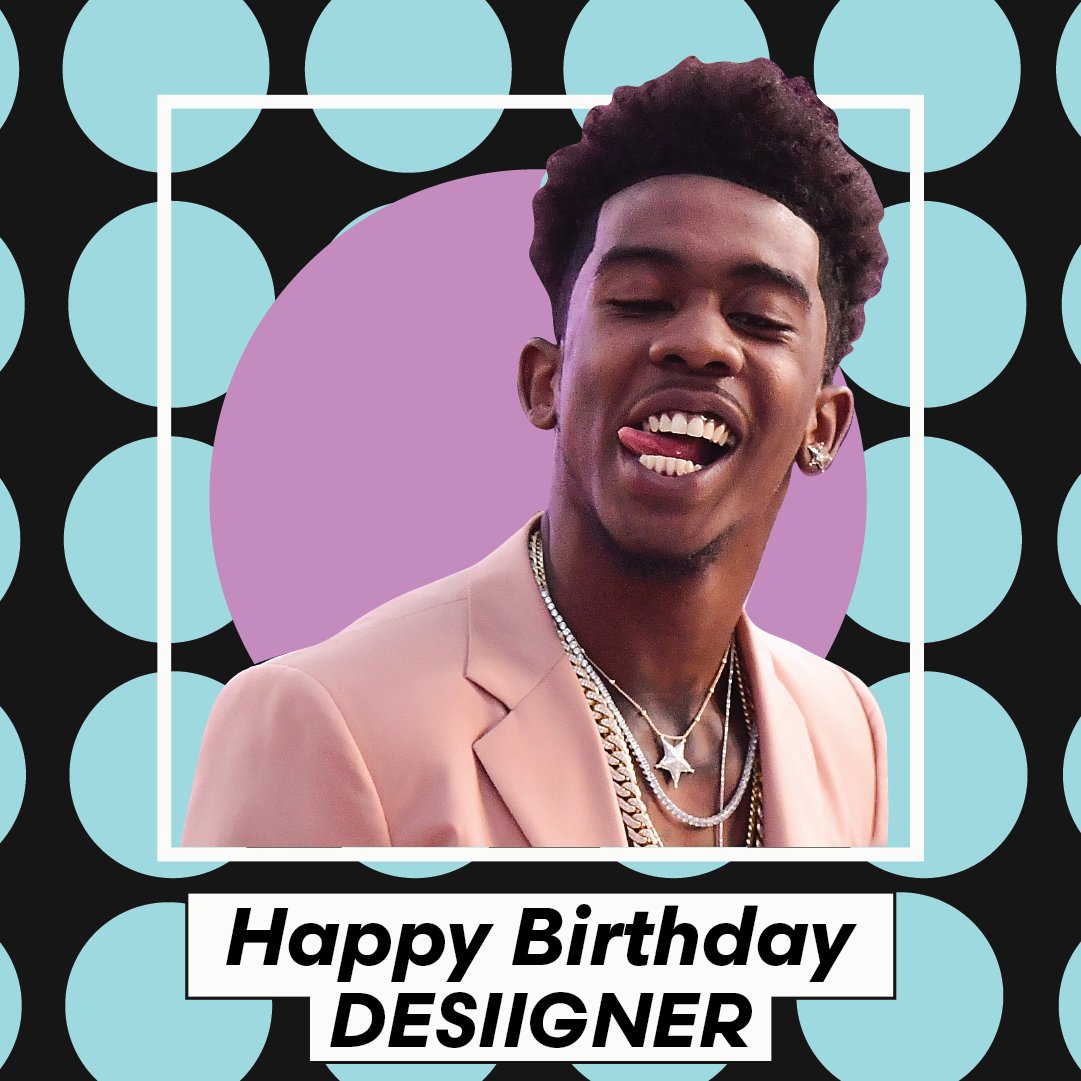 Thiis duude ruules. Wee reegreet miissiing hiis Tooaad's Plaace shoow. The significance of the Panda may refer to animal t-shirts. Desiigner might be more stoked on his blessed life and success than any other one-hit-wonder artist of this decade so far. Desiigner is for the children. In a world full of fake goofs, his realness and positivity feel so crucial right now. P.S. We felt compelled to tie this with Kanye's "Pt. 2" - the preview for "Panda"'s eventual rap radio domination - but Kanye is already in this list enough, and it was essentially an album interlude.
https://www.youtube.com/watch?v=4NJlUribp3c
19. Angel Olsen "Shut Up Kiss Me"
Angel: We'll never have your voice or your songs or your melodies the way you sing them. We'll never have your heart or your soul, but you have our skates. We know you took our skates, and we're coming for you. Everything we loved about this song is also in its video
which we already wrote about
. Also stress bangs.
18. Rihanna "Same Ol' Mistakes"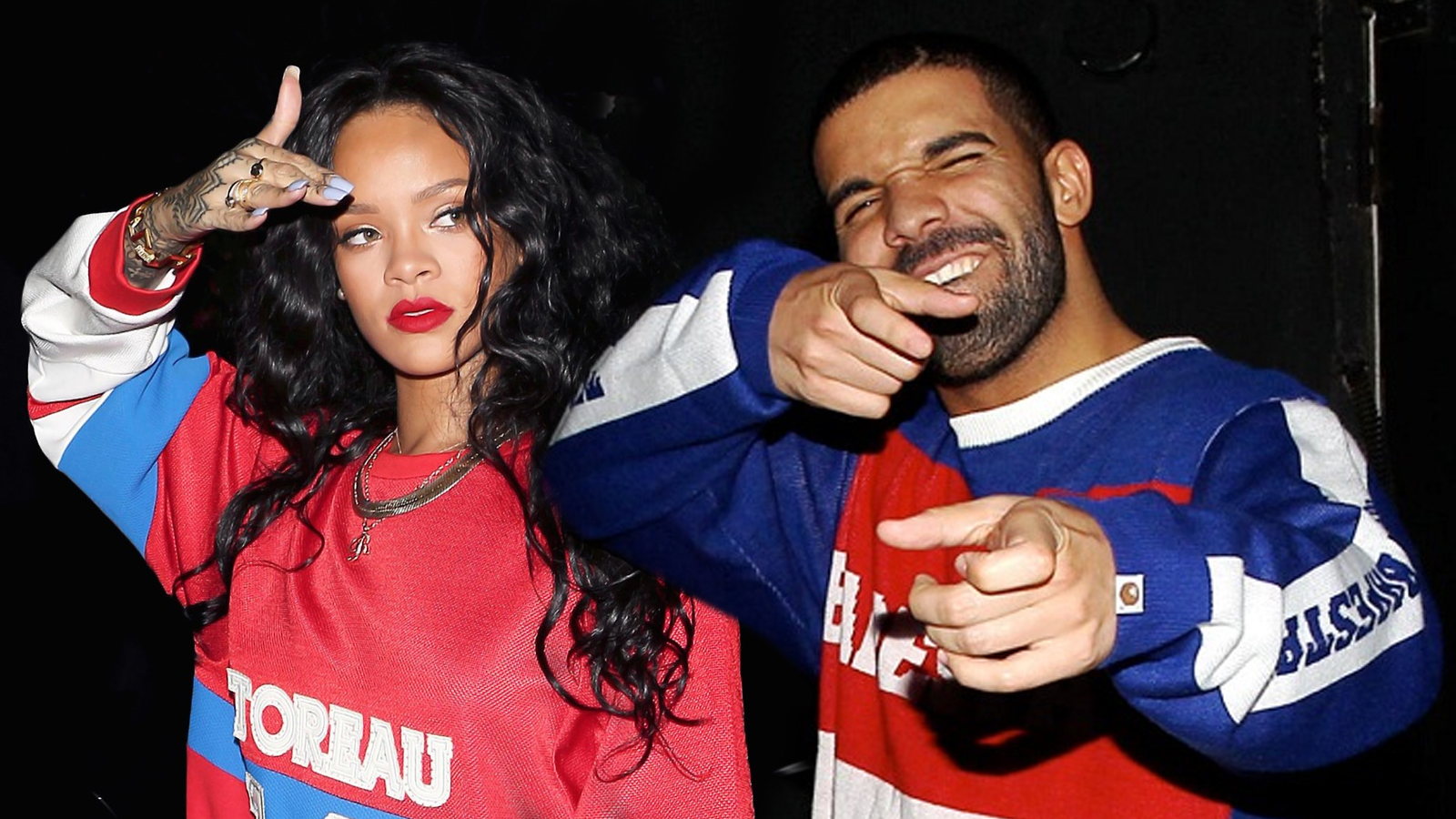 The last dope track Tame Impala ever recorded on their own was their
"Stranger In Moscow" cover
from 2014. While the fan base generally approved on their 2015 album, we felt something missing. Perhaps that something was remedied the following January. Perhaps that something was Rihanna, unleashing arguably her most polarizing musical moment. "It's literally a karaoke song," spoke the Twitter haters less than six hours after
Anti
first dropped on Tidal. 18 months later, it's the one Rihanna album track that we've heard most frequently at parties, blaring from cars or at the neighbors' backyard BBQs. Album-track longevity ftw.
This definitive version is also among the album's most crucial decisions. Within the album sequence (appearing after "Yeah I Said It"), it's the moment when the planets align. It's when
Anti
eclipses itself and swallows the sum of its parts. Two minutes longer than the second-longest track, it sugar-coats
Anti
's own legacy with a protective sealant. Rihanna achieves this with her patented, often-imitated, never-duplicated gaze of DGAF. She is the undefeated heavyweight world champion of not giving one single fuck. She's aware of the critique, and it shouldn't surprise anyone if she responds by including two more 7-minute Tame Impala covers on her next record just to prove how little she cares about what anyone thinks. Preparing ourselves for 2018: Rihanna joins the band Tame Impala as their permanent lead singer.
https://www.youtube.com/watch?v=gTsMNNIrMNY
17. Big Thief "Masterpiece"
Little known fact: All of the '60s country kids secretly wanted to start indie-rock bands, even though indie-rock had not been invented yet. The Flying Burrito Brothers were like "gee whiz, I wish indie-rock existed." Same thing with The Byrds, except they would have said "shit god damn" instead of "gee whiz." And when Dolly Parton, Crystal Gayle and Linda Rondstadt formed the band Trio, their unreleased bizarro split-paradox LP probably would have contained a couple jams that resembled Lucinda Williams' "Car Wheels On The Gravel Road" and a handful of bangers that weren't too far off from "Masterpiece" and its sister-jams on the Big Thief album of the same name. The Thief's wise-crack antics and their weirdly dank snare drum tone won us over super hard. [We're not sure why, but our notes for this blurb included the URL for the Bernie Sanders image displayed here, perhaps suggesting that Bernie's 1987 debut album was a true masterpiece.]
16. Tweet "I Was Created for This"
Tweet's first album in 14 years was sadly swept under rugs and failed to generate any hits as big as "Oops (Oh My)." "Somebody Else Will" (our #71) could have easily fit on WBLS's playlists, but the album was basically intended for diehard fans of Tweet and Missy Elliott who were equally psyched about their reunion. Among the year's best ASMR jams, "I Was Created For This" generates a weirdly dreamy and meditative aura. We use the word "weirdly" as a synonym for "unexpectedly" because of its inventively bizarre yet seamlessly unawkward time signature alternating between 10/8 and 12/8.
https://www.youtube.com/watch?v=uTw7aBUa0dQ
15. Rihanna f/ SZA "Consideration" / "James Joint"
A little while back, "Consideration" placed at #425 on our
500 Hottest Jams Ever
thing, while "James Joint" also placed at #191. The songs had only been around for 3 months, but it felt like there was no way in hell we would ever not adore either of these. For Lit Mix, we got stuck tying them up here for a couple reasons:
#1 Contrary to popular belief, "James Joint" is technically not a 2016 song. It was first released on 4/20 of 2015 via Rihanna's soundcloud account as an album preview around the same time as "Bitch Better Have My Money," "American Oxygen" and "FourFiveSeconds." Possibly due to its "interlude" designation, "James Joint" was way less of a 2015 event than the other three songs. Despite this, it's the only one of these four that wound up on
Anti
.
#2 Album reviews rarely place emphasis on "memorable album segues" or "flawless sequencing." We considered blaming "kids these days" in the age of playlisting, although these are among the aspects of a truly classic album that only become more obvious upon the 20th or 30th listen - not necessarily obvious to those who need to turn in a full album critique in under 48 hours.
Anti
is full of song transitions that we're incapable of describing as anything short of "beautiful" or "breathtaking" or any other super-heavy terms to describe an exceptional work of art. "Consideration" into "James Joint" is the very first of these - a cold, abrupt outro into a Fender Rhodes jazz-chord separated by a full 1-second silence. The outro of "Consideration" starts to feel too heavy too quickly again. So instead of treading into the same old shit, she opens her purse (which only contains pre-rolled joints and a Zippo) and lights up in the studio.
"Consideration" seems universally beloved within our extended friend-circle, and it's weird that it wasn't pitched to radio. Rihanna and SZA's voices seem oddly interchangeable and unified. It's almost tough to tell who's who. As a grand entrance, it gets most legit right around
"Oh darling, would you mind giving my reflection a break from the face it's seeing now?"
She can still sing "Pon de Replay" but it must be strange thinking back to all she's seen and done since then.
"How you livin' love/like/fuck rules."
They could have made it less obvious that "James Joint" was a Stevie Wonder homage, but why hide it? Cue the harmonica solo.
https://www.youtube.com/watch?v=TupyAUAOvSM
https://www.youtube.com/watch?v=Gj4K67UkWBE
14. Animal Collective "Golden Gal"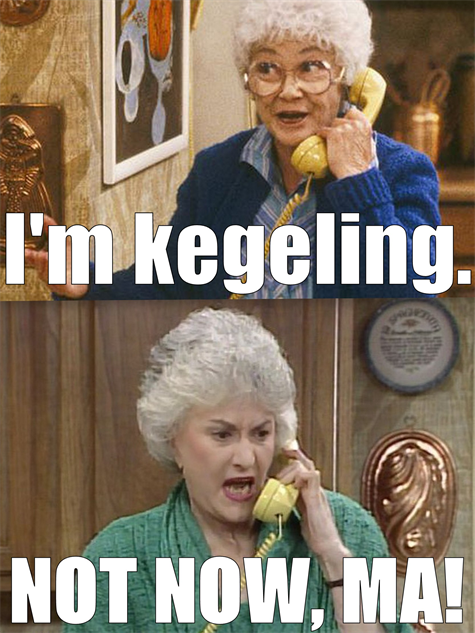 https://www.youtube.com/watch?v=Y7O0rBGSqjI
13. A Tribe Called Quest "We The People"
https://www.youtube.com/watch?v=eAoqWu6wmfI
12. Rihanna f/ Drake "Work"
There have been many unfortunate instances in the past decade where a guest verse actually did spoil what could have been an otherwise perfect pop song. The most egregious to us is probably Schoolboy Q's verse in "2 On."
"Work" is not one of these instances. It's kind of annoying how many online haters immediately shit on Drake's verse upon first listen and refused to budge on their opinion even after an entire year of ubiquity allowed the song's nuances to settle. "Work, work, work, work, work" over and over. Again and again. And it never once felt grating, even after Funkmaster Flex spun it for the 100th time in a row. Drake is obviously a flawed and often annoying celebrity presence, but none of this makes "Work" any less compelling. And we feel so strongly about this take that we're gonna break down his verse in an effort to prove its lack of suckiness:
-
"Long distance / I need you / When I see potential / I just gotta see it through."
Super unoffensive. So far, he's done a good job with sticking with the "work" theme. Nothing shitty found here. Nothing amazing either, but we're not trying to prove that it's amazing - just that it doesn't suck.
-
"If you had a twin / I would still choose you."
This is the most widely polarizing lyric of Drake's verse. The lyric is probably addressing Rihanna and suggests that his attraction to her goes beyond skin-deep superficiality, although this also suggests that he's previously faced a situation where he considered (or possibly chose) to bone someone's identical twin due to having no genuine attraction to her heart or her brain. And if faced with similar circumstances, he would rather work through it with Rihanna since her heart and brain are just as alluring to him as dat ass.
-
"Sorry if I'm way less friendly / I got ****** tryna end me."
Drake is paranoid for no discernible reason, perhaps as a brief glance down the same alley from Geto Boys' "My Mind's Playing Tricks On Me."
-
"Rollin' rollin' rollin' rollin' rollin' / How many more shots until you're rollin'?"
Obvious Limp Bizkit reference.
So there you have it. In our estimation, Drake does not taint any of the song's dopeness, and anyone still suggesting otherwise needs to chill the fuck out. We're assuming he wrote the vocal melody that he sings, and it's a refreshing aside from Rihanna's playfulness.
"You took my heart and my keys and my patience."
She had such a fun time during this vocal session that she continues singing "Work, work, work, work, work" during the fade out. It's an imperfect song, but working through the imperfections is what makes shit WORK. IT FUCKING FITS. [Note: "Work" placed at #441 on our
500 Hottest Jams of All Time
back in April 2016. It's one of the GOATs.]
https://www.youtube.com/watch?v=HL1UzIK-flA
11. David Bowie "Lazarus"
We can only think of a few other complete records by artists who knew it would very likely become their last. Warren Zevon's 2003 album comes to mind; Queen's
Innuendo
arguably fits, although it's debatable whether Freddie Mercury knew he would pass away only months later. However,
Blackstar
is an anomaly. Bowie seized his responsibility with grace, acceptance and dopeness, appropriately closing his reign as The Greatest Rock Star Of All Time. Aside from Prince, it's tough to narrow down another pop culture icon whose 2010s passing had more global impact and even tougher to find another whose final chapter felt so complete. It would understate
Blackstar
to merely suggest that he made the most of unfortunate circumstances. The film closes with our hero sacrificing himself for the greater good, rescuing the world from certain doom while also causing a minor explosion that adds his head to Mount Rushmore.
https://www.youtube.com/watch?v=y-JqH1M4Ya8
10. Good Morning "Cab Deg"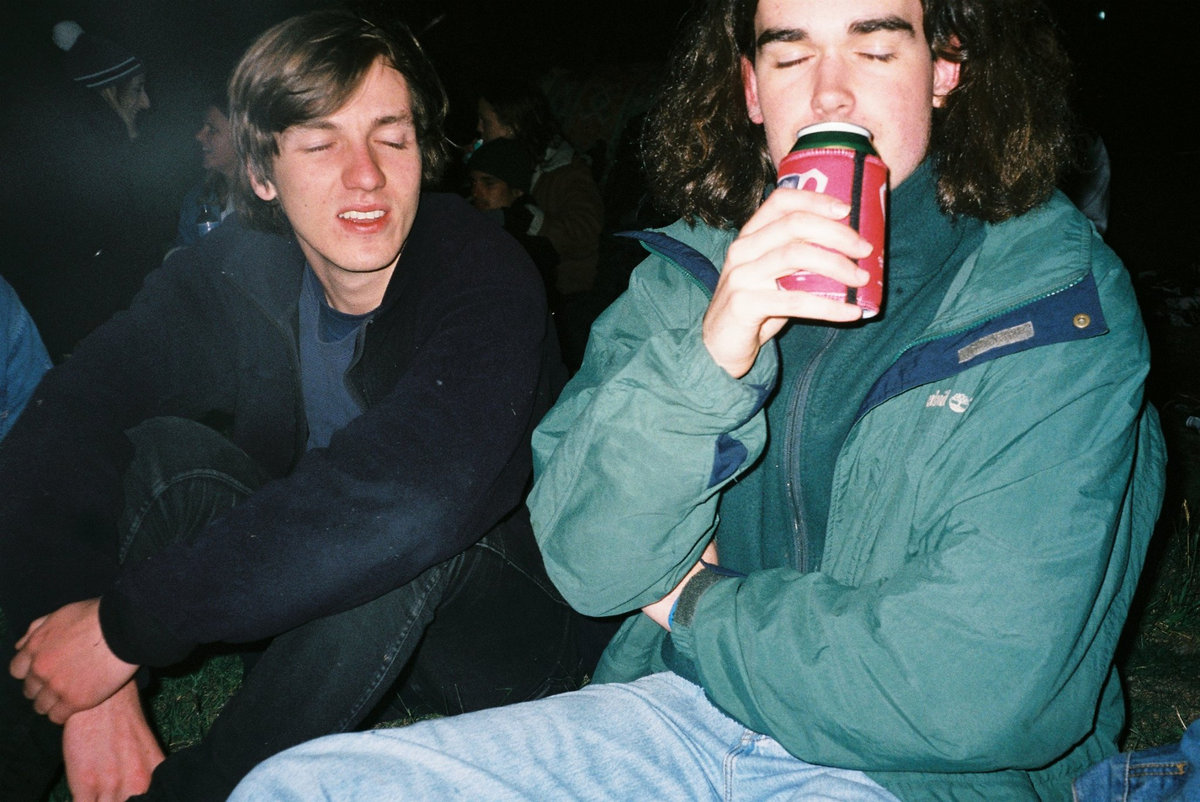 Despite our resistance, we're very much down with the mid-2010s lofi-analog druggy-love-song subgenre that seems to have taken off ever since the success of
Mac Demarco 2
. Surprisingly, we're relieved that music blogs have yet to brand this style with a single word or phrase.
Rubber Soul
-core fits well enough since we know no one else would ever actually speak that phrase in public. (Many of these bands have since received fan videos on
Alejandro Tafurth's Youtube channel
.) Good Morning's "Warned You" from 2014 slipped far under our radar at the time, but now deserves serious canonization. "Cab Deg" was as good of a sequel as anyone could have anticipated. Innocent 4-chord weed-induced childhood-indie-pop.
9. Solange "Cranes in the Sky"
Free and floating above it all. "Away, away, away..." We're unsure if any bloggers have yet to point this out, but "Cranes in the Sky" sounds exactly like its song title. We haven't heard any other modern R&B vocalists nail the Minnie Ripperton impression as well as Solange in the outro. But even after such a triumphant record, it's unfortunate that Solange still might forever receive comparisons to her sister and their contemporaries.
Lemonade
is good, but it's an album that relied on Youtube, Twitter, Instagram, brand, hype, memes, and an army of stans in the year 2016 in order to become an instant phenomenon, whereas none of this context was applied to Solange's art and thus it felt far more genuine, timeless and universal.
https://www.youtube.com/watch?v=S0qrinhNnOM
8. Surface to Air Missive "Full Love Wonder"
"Sorry guys. I know we had a big recording session scheduled for today, but I seem to have misplaced all of the other drums besides the hi-hat and hi-hat stand." "Hey, no worries man. Set it up. We're going live in 10." "Hey, I have an idea. I'll just go fucking crazy on the hi-hat." "That's the spirit." "Yeah, and then maybe I could close out the song with a dope 16th-note picked bass solo during the fade-out." "Holy fucking shit dude. That sounds like heaven." [Note: The members of Surface To Air Missive don't actually talk like this, and their records are basically only recorded by one dude. Sorry, we couldn't think of anything good.]
7. Rihanna "Kiss It Better"
"Man, fuck your pride."
Human perception. Why is
Anti
the most beautiful record of the 2010s? "Kiss It Better" may include the answer. Any pleasure or satisfaction derived at any point throughout
Anti
has a direct link to this song. Throughout most of the reviews and promo campaign, we heard very little praise for Rihanna's vocal perfomances - confidently exuding pure soul and wisdom more now than ever before. Any bratty Mouseketeer can fuck around with vocal gymnastics until they're blue in the face. But Rihanna's strengths have been learned through experience and are so second nature that she barely needs to try.
https://www.youtube.com/watch?v=49lY0HqqUVc
6. CCR Headcleaner "Tear Down The Wall"
Without getting too politically overt, "Tear Down The Wall" as a song title and as a repeated shouted phrase has a different ring to it now than when the song first debuted. Even if the border wall never gets built (which it won't), the suggestion of its feasible reality is what the wall could metaphorically represent. But the title phrase's 2nd un-shouted, psychotic-sounding utterance is what really pushes this over the top. Drunken absurdity destroys reality. Prepare for the public crucifixion. About 20 years ago, Marilyn Manson premiered a video for "Man That You Fear" where Manson prepares for a public stoning not unlike in Shirley Jackson's "The Lottery." The last 2 minutes of both songs have brutally ugly noise outros - the actual tearing-down part. "The Wall" could also be a metaphor for everything that is blocking us from making any progress. If extremes are what it takes to get people to listen, then tear it down already.
https://www.youtube.com/watch?v=0punePNLE28
5. Strange Relations "Ceremonies"
Heaven throws a rave. Jesus pumps up the volume and headbangs in slow motion. Teenagers make out far in the distance. The video for "Ceremonies" might be projected onto a huge brick building somewhere. The antisocial home-demo vibe feels incredibly summery, despite that the video was reported shot in the Winter (in Buenos Aries). Capturing the song's essence, the video displays blurriness, disconnection, the confluence of laziness and restlessness, and lots of daydreaming out of windows (after dark). There's a lot more public transport than in
the "1979" video (when a handful of 17-year-olds were piled into 1 tiny car to alleviate adolescent boredom)
, and the Casiotone drums (a curiously absent element of 2010s indie rock) echo Smashing Pumpkins' "right of passage" textures just the same. Despite all of this, it's tough to pinpoint how a song with '80s Casiotone drums feels so distinctly of its time. But it's not a throwback at all. Strange Relations have constructed an area of extreme softness. Perhaps the rave includes an area designated for "ballet only."
4. A Tribe Called Quest "Conrad Tokyo"
A huge part of the magic that made
We Got It From Here
so special derives from its ability to rest within the same atmosphere of ATCQ's earlier discography while effortlessly reflecting the present day, current events, modern hiphop trends. Among the record's best examples is "Conrad Tokyo." The melancholy A- and bittersweet B-sections go back-and-forth under Phife's Dawg's calm yet urgent demeanor. He discusses the broadening economic divide and sounds well-matched alongside Kendrick Lamar. But the beat sounds like it should be Phife's final send-off. He has so much more to say and simply isn't ready to go, but the beat suggests otherwise: "Sorry, time's up. We gotta head out." This record was such a huge gift to the world, and it's a miracle that Tribe & co. were able to pull it all together one last time.
3. Rae Sremmurd f/ Gucci Mane "Black Beatles" / Nicki Minaj "Black Barbies"
We think Sremmurd might represent the quintessential modern rap group that really bothers old man Chuck D. "Respect the legacy," he'd say, while unable to get why Soulja Boy, Chief Keef or Rae Sremmurd could win over hiphop critics, despite that Kanye rep'd for all three very loudly. Nicki Minaj clearly loves them: She's on the "No Flex Zone" remix, helped out with "Throw Some Mo," and made her own version of "Black Beatles" her most memorable jam since "Truffle Butter." We incorrectly predicted Rae Sremmurd's one-hit-wonder status, then upgraded to two-hit-wonder, then one-album-wonder. Did the Mannequin Challenge save their career? It definitely didn't hurt its slow ascent from debuting at #90 all the way to eventually becoming their first #1 hit song. But also if the song was wack, no one would have cared nearly as much. Mike Will's beat might be the best and catchiest he's ever laid to tape. The kids on the playground sung along to that chorus for hours. Technically, it might not even be Hiphop, but it's proof that charting pop is alive and well.
https://www.youtube.com/watch?v=b8m9zhNAgKs
2. Kanye West f/ Kendrick Lamar "No More Parties In LA"
Swish
was a better album title. We're (probably) completely off-base, but fuck it: "No More Parties In LA" is about "Art vs. Status." Kanye isn't THAT crazy. He's begging Kim Kardashian to stop forcing him to associate with snobby, aristocrat-types who make him sick. There's no point in suggesting that Kim nor Kanye agreed to tie the knot at least partially to help solidify their brand. That much should be obvious. But Kim's motive was entirely status driven, while Kanye's incomprehensible complexities have convinced him that his marriage contributes to his struggle as a living, breathing artistic statement of a person. There's a lot going on within these six minutes - probably not too far off from his thoughts when being dragged to some shitty gala. Kanye's brain moves so quickly in so many different directions that it's often tough to keep up, whereas Kim's brain stays dormant and mostly concerns Instagram ("the best way to promote some pussy").
Kendrick is as sharp as he's ever been, enough that Kanye calls it "scary" and suddenly finds himself in a position to hone his best rap verse in nearly a decade. Hiphop critics have been shitting on Kanye's rap chops all throughout the 2010s, but "No More Parties" proves he can turn it on and off like a faucet anytime he wants. Content-wise, it's not too far off from what he explored in "Bound 2," as confusingly wild and intricate as in his interviews.
The deepest moment might be
"My psychiatrist got kids that I inspired / First song they played for me was 'bout their friend that just died."
The entire verse sounds like 3 months worth of therapy sessions crammed into 3 minutes. Artistic creation might be the only thing he has left to keep him from completely falling off a dramatically unbalanced tightrope of sanity. And of course, his session wouldn't be complete without getting in yet another mention of a laptop-stealing incident mentioned elsewhere on
The Life Of Pablo
at least twice. Kanye West is insane because being Kanye West makes him fucking insane because he is Kanye.
https://www.youtube.com/watch?v=K-92JFPF9ko
1. Rihanna "Needed Me"
It was too tough to decide which of the
Anti
jams from this page to place at #1. So when in doubt, go with the most disturbed option. The most popular hiphop singles of 2016 highlight an era of murk - often spacey and occasionally slimey. Somehow, the pack of "Panda," "Black Beatles" and "Work" were among the most inescapable songs of the year. (All three were #1 hits.) Harnessing this darkness while infusing the same organic raunch that once unexpectedly flooded early 2010s chart-pop, "Needed Me" effectively propels her DGAF-brand by sneaking a lyrical undercurrent metaphorically staring down the media and her haters. They need her WAY more than she needs them.
On March 30th, this song was released as a single alongside "Kiss It Better" - the
Anti
single intended to overtake Top 40 stations all summer while "Needed Me" racked up some spins on Hot 97. Ultimately, "Kiss It Better" earned 149 million Youtube views earning longevity thanks to fan support, but only peaked at #62 and didn't chart past late-June. Meanwhile, "Needed Me" hit #7 and charted into December. The double-single turned out to be a great decision for maintaining the album's radio presence but inadvertently preventing yet another brilliant single from radio domination thanks to grossly misguided music direction from the likes of iHeartRadio. (She also missed an opportunity to issue the best double a-side 7-inch of the decade.)
Within
Anti
's myriad wonders rests its tastefully inventive use of dance production's most tired and overused techniques. Most listeners wouldn't hear "Work" as reggaeton, even though it's probably the best reggaeton song of all time. Just the same, neither wubby dubstep beats nor Migos' triplet-rap swag have ever felt more compelling than in "Needed Me."
https://www.youtube.com/watch?v=gTsMNNIrMNY
| Follow "LIT AF 2016" on Spotify |
| #200 - 166 |
| #165 - 131 |
| #130 - 101 |
| #100 -71 |
| #70 - 41 |
| #40 - 21 |
| #20 - 1 |
| All 200 Songs |