| Follow "LIT AF 2016" on Spotify |
| #200 - 166 |
| #165 - 131 |
| #130 - 101 |
| #100 -71 |
| #70 - 41 |
| #40 - 21 |
| #20 - 1 |
| All 200 Songs |
130. David Bowie "Girl Loves Me"
On September 7, 1977, David Bowie taped a performance of "Heroes" on the sixth and final episode of
Marc
, a weekly musical variety show hosted by Marc Bolan. (
The final moments of the episode
show David and the members of T.Rex performing a brief instrumental jam above the scrolling credits.)
Four days later on September 11, 1977, Bowie again performed
(lipsynched)
"Heroes" during a TV taping for
Bing Crosby's Merrie Olde Christmas
, a special that was mostly forgotten after its initial broadcast but gained infamy during the '80s and '90s after the "Little Drummer Boy / Peace On Earth" duet was released as a commercial single in 1982.
A few hours after the September 7th taping of
Marc
, the series' 3rd episode was broadcast on BBC featuring a performance from Hawkwind (only months after Lemmy had left the band to form Motorhead). It would be the last episode of
Marc
to air prior to Bolan's fatal car crash on September 13th. The Bowie episode aired on September 28th, eight days after Bolan's funeral (attended by Bowie and Rod Stewart among others).
Bing Crosby passed away barely a month after his TV taping on October 13th, with the special airing on November 30th.
A sad and eerily chilling coincidence, but a wild one nonetheless: Both moments featured recently deceased TV hosts accompanied by David Bowie himself appearing in person to sing "Heroes." (And none of this has anything to do with "Girl Loves Me.")
https://www.youtube.com/watch?v=wDCk1X2S00A
129. Charly Bliss "Turd" / Charly Bliss "Ruby"
Sup Charly.
128. Melkbelly "Elk Mountain"
We didn't actually want to go inside of Dunkin Donuts after drinking that much cough syrup. We just needed a destination, so we simply drove by the parking lot. About 12 kids stood there silently staring at us as we wondered why everything was more difficult than usual. After driving home at 20 mph, we reached for the doorknob but were too dramatically and irrationally anxious about what's on the other side to actually turn it all the way.
127. Wormed "Computronium Pulsar Nanarchy"
126. DJ Luke Nasty "OTW"
125. Witch Hair "Somewhere High"
A few weeks ago this award would have gone to Swim Team (who mysteriously removed their Side A jams from Soundcloud early in 2017). But now Witch Hair have claimed the title of "Best 2016 Song That Is Unavailable To Stream Anywhere." Their Lemonheads-y jam "Somewhere High" was on their Bandcamp earlier this summer, but has since gone the way of Houdini in a poof of smoke. A live video does exist though:
https://www.youtube.com/watch?v=MSXv2q0UjDQ
124. Cloakroom "Big World"
You know what they say about universes with big worlds.
123. Aphex Twin "CHEETAHT2 [Ld spectrum]"
Any assessment of
Cheetah
representing RDJ at his "most restrained" deserves reevaluation. Everything on this record is as warped and disorienting as any AFX releases from the '90s, and we're unsure how anything on
Cheeetah
is more tame than
arguably the most pensive ambient song of all time
. These damn whippersnapper posers who get paid to write music reviews should maybe consider brushing up on their familiarity beyond "Come To Daddy" and "Windowlicker." We'd grumble further but we'd rather keep at our most restrained behavior.
The song is currently only streamable on Spotify, so instead here's this:
122. BJ The Chicago Kid "Turnin' Me Up"
121. Stove "Graduate and Congratulate"
The origins of "Graduate and Congratulate" begin years before Ovlov in the band Home Movies, when Stove was influenced by the chill, summery beachy-ness of "The Game Of Love" by Santana featuring Michelle Branch (written by Gregg Alexander from The New Radicals). An unrelated aside, we really need to get our hands on a couple of those Boner Pedals we've been hearing so much about. The kids are abuzz; "Nothing Beats A Boner," they say. We've heard nothing but good things, and probably at least 20 of the bands in Lit As Fuck Mix 2016 really do use them. Not kidding. (This is an unpaid advertisement, by the way. Boner didn't ask us to write this. We were running out of steam, and this picture of Boner on Stove's Facebook page felt inspiring.) These peds make every guitar sound like Jesus Christ himself were shredding from the top of the highest mountain. World Class craftsmanship, hand-made, custom pedals built by Boner. Give em a big old phonecall right now today. Your one-stop shop for all the peds.
http://explodinginsoundrecords.limitedrun.com/products/585293-boner-pedals-rams-head-big-muff
120. Future Biff "Redline"
Get ready for some nasty air guitar. "Redline" had the catchiest, most exciting, most urgent and probably overall best guitar solo of the year. Geronimo's split in 2014 seemed like a huge bummer at the time. But the split seems to have inspired newfound musical freedom unlocking what's probably been their most prolific era to date. Every 5 or 6 months, it seems they have a new project with names like Milked or Future Biff. Nothing's changed. Everything's changed.
119. Good Willsmith "A Disease You've Probably Never Heard Of Is Killing Kids"
Demons celebrate from deep in the fiery pits of hell. Belly-laughing for hours on end like they just saw Charlie Murphy's "Rick James" sketch for the first time after a series of heavy bong rips, 100,000 crudely shitty little creatures resembling the Iz's from
The Maxx
surround souls getting drawn-and-quartered in a coliseum setting, busting their guts as the helpless are sucked into the vortex of infinite purgatory.
118. Palberta "Ode To Honey"
On Palberta's previous records, their surrealist elements were an undercurrent. The dreaminess was not as blatant and was only mildly present among their most childlike tendencies, whereas now surrealism seems to have taken over their music completely. They're shooting to unlock the unconscious thoughts of the listener in a hugely conceptual multi-layered blueprint that listeners may partially grasp but can probably only be truly understood by the three songwriters. If their discography (up to this point) represents a linear trajectory aligning with basic human rite-of-passage type moments, "Ode To Honey" is the era when someone might first discover mushrooms - at one with nature and with a renewed sense of perspective.
117. Total Slacker "Olympus Hills"
No one on Youtube has uploaded the song "R.E.M" by Wesley Willis yet or else it would've been embedded here.
https://www.youtube.com/watch?v=PiaXxqpg-cI
116. Wolf Parade "Floating World"
Boekner's original solo version of "Floating World" never received an official release, but it did appear in
some garbage-looking Emma Roberts indie-romcom from 2013
. Picking up closer to where they left off than
EP4
's other 3 new songs, Wolf Parade's full-band arrangement seems like the obvious stand-out. It's the only one presented like the imaginary b-side to 2008's non-existent "The Grey Estates" single (it does kinda sound like "The Grey Estates" with re-written lyrics), or perhaps even more like a secret non-album track from 2005's
Apologies To The Queen Mary
, if the song were among the few not recorded by Issac Brock.
https://www.youtube.com/watch?v=4tFBsMOATUM
115. Weaves "Sentence"
114. Lea "The Lorax"
Shooting a round of flame thrower blanks.
113. CupcakKe "Jesus"
Cupcakke jam packs the
Cum Cake
and
Audacious
mixtapes with gross-out humor and proudly inventive raunchiness. Just when you think it can't get any more ridiculous,
Audacious
closes with an awkwardly honest, unironic ode to Christianity. Over a reggaeton beat, she sings
"I read my bible / Now Jesus Christ my idol"
with the same double-tracking, attitude and cadence applied to tracks like "Spider Man Dick" or "Juicy Coochie."
https://www.youtube.com/watch?v=EDoAlmxCRFI
112. Rihanna "Woo" / Rihanna "Pose"
Return To Cookie Mountain
is her favorite album (probably). At this point, her stans are ready and loyal enough to follow her to the edge of Hades or balls deep into a completely avant-garde era that will be best understood 15 years from now. We have our hopes up that
Anti
was her
Low
and that her next two albums are Rihanna's equivalent to the Berlin trilogy (preferably with Dave Sitak as her Brian Eno).
https://www.youtube.com/watch?v=26eTqNgpUUw
https://www.youtube.com/watch?v=bl_uPk4JDt0
111. Vince Staples "War Ready"
The power of Three Stacks. Bold Prediction: Andre 3000 will not release an album on his own or in Outkast at any point before 2020; despite this, his generously dope contributions on guest verses will provide "End of Decade" list makers myriad opportunities for inclusion. (August 2019 is closer than y'all think.)
110. Quttinirpaaq "Dead Birds"
Whoops this is actually 2015.
109. The Avalanches "Colours"
Those time lapse flower-blooming filmstrips from the '60s.
108. Exploded View "No More Parties In The Attic"
The smoke alarm went off on Lynchian fake-'50s cyborg planet. Plot the escape.
107. Two Inch Astronaut "At Risk Student"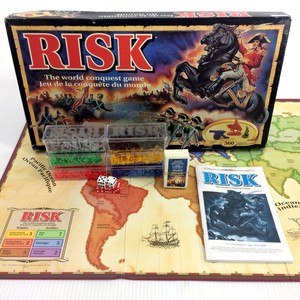 106. Soft Fangs "The Air"
105. Lil Yachty "Shoot Out The Roof"
https://www.youtube.com/watch?v=cAmtm4Ir0Vk
104. Stove "Mrs. Robertson"
103. 75 Dollar Bill "Beni Said"
102. Flasher "Destroy"
101. Autolux "Brainwasher"
https://www.youtube.com/watch?v=HADVgpRl7jo
| Follow "LIT AF 2016" on Spotify |
| #200 - 166 |
| #165 - 131 |
| #130 - 101 |
| #100 -71 |
| #70 - 41 |
| #40 - 21 |
| #20 - 1 |
| All 200 Songs |