Here are placements and vaguely related analysis. This started in January and is still unfinished bc we couldn't think of anything good. Please only read the placements. In protest against the blogs who only know how to analyze lyrics, we are including brief occasional analyses of snare drum tone and trending status, usually dependent on how often the song appears on TikTok. The trending jams of the moment are the new summer jams. Top 40 is dead, and iHeart killed it by constructing their playlists based strictly around fixed survey data and against the nature of broadly human trends. No one pays attention to the blurbys so just read the placements and move on with your day.
| Follow "THICC AF 2018" on Spotify |
| 100 - 81 |
| 80 - 61 |
| 60 - 41 |
| 40 - 21 |
| 20 - 1 |
| All 100 Songs |
20. Soccer Mommy "Your Dog"
19. Kim Petras "I Don't Want It At All"
Despite its designation as a frustratingly unexciting era for music and pop culture, August 2008 retroactively revealed some buried hints suggesting a desire to move young people away from the mid-2000s' sickening obsession with extravagant materialism. It's the month Kim Petras turned 16. It's also when MTV aired its last four episodes of
My Super Sweet 16
in a block that included birthday celebrations for teen millionaires like Bow Wow and Sean Kingston. The stock market crashed just a few short weeks later. "I Kissed A Girl" was the biggest hit of the moment and marked a then-pinnacle of chart success for Dr. Luke, the song's ultimately despised writer and producer. We were reluctant to include "I Don't Want It At All" in our list due to Luke's involvement, but plainly stated: We really care about Kim Petras. We want Kim to blow up. She got what she needed out of that era and realizes she's ready to move onto bigger and better things. Looking back, the song structure itself is fascinatingly flawed, exposing elements that went into the process hit-creators relied upon throughout the "party like a rockstar" era. Everything about this is tongue-in-cheek. Fuck capitalism.
18. Flasher "Who's Got Time?"
I'm afraid that's just not going to be good enough, because...because of the urgency of the matter, you understand...do you have Gilberto Bababucci?
17. Surface to Air Missive "Landing Safely"
After an abbreviated version of "Landing Safely" appeared on the
Post-Trash Vol.3 comp
in January 2018, we initially wondered if Surface had reverted to the sound of their earlier records. We received our answer the following November with the release of
Surface II Air Missive
, their "lost" second LP, intended for release at some point between 2013's self-titled and 2015's
Third Missive
(helping to explain why their 2nd album had the word "third" in its title). While its delayed release was never intentional, anyone craving the Elephant-6-goes-hard baroque/prog aesthetic explored on
Third Missive
received one last helping before S.A.M. moves onto their next venture.
16. The Chats "Smoko"
As Iggy Pop and Josh Homme pump "Smoko" on the reg, its "huge hit" status also earned The Chats a daunting grind: Their giant world tour now extends through the end of November, selling out medium-sized US venues in NYC and elsewhere. Seeming barely 21 in their no-budget viral videos, we would wager they'll never become self-aware before splitting up. They have another 2-3 years of youthful dgaf stored up, alleviating concerns for any future blandness traps. (Have they released any full length LPs yet? Will they ever?) We'd expect nothing less from a Bandcamp handle like
thechatslovebeer.bandcamp.com
. If MTV still showed Buzz Clips, we suspect a 3-second snippet of "Smoko" would've prominently kicked off multiple 30-second bumpers throughout Fall '18 and Winter '19. Does Charles Aaron like "Smoko?" Trending status = Way higher than a lot of people thought.
15. Lizzo "Boys"
Lizzo's busy thinkin' 'bout boys boys boys. So many kinds. Where do we start? We like them dumb and we like them smart. We like the ones with the pretty eyes. Well we like all kinds of guys. Two of those boys just might be Pharrell and Prince, who once upon a time slid suspiciously similar grooves under Kelis and Vanity 6 respectively. Wikipedia reveals Wallpaper handled production; 2012 was the last time we wrote about Wallpaper, when he appeared somewhere around #6 on our worst songs of 2012, mostly thanks to its lyrics. In "Boys," Lizzo's energy and charisma wipe away the vomit-flavored chuckle gummy and mixes in a tightly secret recipe for batches and cookies. TikTok trending status = Currently very strong.
14. Candy "Distorted Dreams"
13. No Age "Tidal" / No Age "Send Me"
Many of our favorite bands put out their 2nd best albums in 2018, and we're pretty sure all of these were the best since the breakthroughs that won us over in the first place. We knew No Age had to release at least one more classic record before the end of the decade, and
Snares Like a Haircut
delivered on our hopes. "Send Me" exemplifies a send-off for the decade, capping an era of indie-punk that feels ready to move forward.
Snare drum tone = Close mic, tightly recorded. Trending status = They're trending in our hearts. Band Of The Decade. Always different, but always the same. Lookit em go.
https://www.youtube.com/watch?v=9PhCW4jaNZY
12. Mindforce "Excalibur"
Our notes say
"[Something] of hooks." Apply that to "Excalibur" because it has like 7 huge hooks.
11. Sheck Wes "Mo Bamba"
Everything we wanted to say about this song is probably somewhere in
our review of the video from back in January
. TikTok trending status = Strong.
https://www.youtube.com/watch?v=VWoIpDVkOH0
10. Ariana Grande "No Tears Left To Cry"
Driving around in the summertime. Something about the greatest crossover event in history: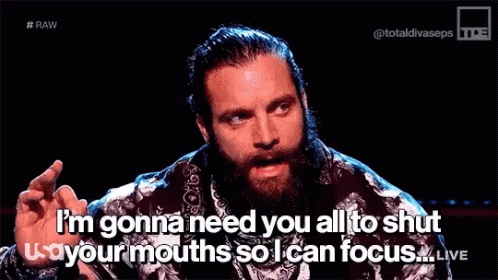 #hope
https://www.youtube.com/watch?v=ffxKSjUwKdU
09. Adrianne Lenker "Symbol"
She's in our top 10 every year now, and it's looking like this is about to happen again in 2019.
Snare drum tone = n/a.
08. Jocko "Muddy Waters"
One early take from "Muddy Waters" derived from its mysteriously unattributed 2nd vocalist. Why is the promo video's guest singer different from the live videos? Was she unable to get time-off for tour? After some digging and discussion, we learned that the band might locate one or two volunteer on-stage participants to fill-in this crucial guest verse and chorus, originally sung by someone who is not a full time band member. Jocko has toured on-and-off since this album's digital release (about a year ago), and we are jealous of anyone who gets to see them. Physical release came out in 2019, so we will likely use this as loophole for "Albums of the year" come January. The music video prominently features hockey and hackeysack, and (again) we will figure out a way to include it in "Best Videos of 2019" even though it came out in December 2017 because we no longer care about accurate chronology.
07. Kacey Musgraves "High Horse"
The greatest disco-country song of the decade from an album that literally won the Grammy for "Album Of The Year" has yet to receive any spins from iHeart's CHR format. Pop is burning down from the inside out and no one with any substantial power to generate a shift is doing anything to stop it. "High Horse" never charted, and it's capitalism's fault. Pop exposure and promotion has never experienced a more devistatingly flawed era, and it will be a VERY long time before we recover. "Things are different now" is not a good enough reason to repeatedly point the finger at those who don't give a fuck about Imagine Dragons. "If you don't like it, then you're too old." Sorry, but that's not how it works.
As for the drug metaphor, it's as clear as day: "Horse" is also known as "Riding the H-Train." You know that expression "there's enough here to kill a horse?"
"You ain't never gonna come down."
Keep chasing that dragon. You'll see what happens.
06. Beak> "Brean Down"
Everything is speeding up out of nowhere and we don't know how to handle it.
"They don't like our music cuz it ain't up on the radio."
The sound of time speeding up out of nowhere. Gets worse the longer you wait.
05. Ella Mai "Boo'd Up"
So are we Brean Down or Boo'd Up? Decisions, decisions. If you're Boo'd Up, there are two versions to consider:
-- Version 1.0: The single and EP edit crudely stop as if someone pulled the plug following a brief spoken soliloquy.
-- Version 2.0: Released a few months later, the album edit continues into the next song without fading, but also without Ella Mai's skit. Some might prefer hearing "Boo'd Up" segue smoothly into "Breakfast In Bed," but the vibe somehow switches even more abruptly.
Demoitis
strikes again? Its unresolved abruptly cut outro strengthens the song as a whole, creating a rare instance of a "definitive version" that caught us by surprise.
04. Three Knee Deep "Hackin' Of Da Mindz"
We remember a few dumbasses on Twitter circa November 2016 trying their best to find a silver lining by predicting a 4-year punk rock renaissance. We're not sure if this is what those people meant, but our lives have not been quite the same since crossing paths with the year's most ignorant jam. "Hackin' Of Da Mindz" was our introduction to Boston's
Triple B Records
, the most impressively dope hardcore label of the moment, boasting an outstanding roster including the latest from Candy and Mindforce, plus Three Knee Deep's outstanding
Wrong World
EP. We'd say "PMA is back" but that seems inappropriate here.
Snare drum tone = Tight with lots of reverb. As huge as it ever got for '90s NYC hardcore, ie Madball, Biohazard, Cro-Mags. // Trending status = Cult.
03. Ariana Grande "Thank U, Next"
In these sad times, bad music bloggers tend to avoid actual descriptions of sound in favor of lyrical analysis and irrelevant narratives. With under 48 hours to process "Thank U, Next," initial takes barely scratched the surface, unsurprisingly incapable of divorcing the song from Ariana's public life, thereby perpetuating even more poptimist celebrations of the ephemeral.
The break-up anthem of 2018 deserved and justly received so much better, dominating Top 40, parties, car stereos, and BBQs for over six months. It will likely place Top 5 in Billboard's "Hot 100 of 2019." Unlike its fellow break-up classic, 2002's "Cry Me A River," its design emphasizes human experience over narcissism. "Thank U, Next" actively intervenes by murdering her rumor mill instead of strategically nurturing. It flips Britney's ambiguous shrugs and Taylor's subtle lyrical hints on their respective heads. "Here's my response track. Here's who I'm singing about. Here's how I feel about it. The message emphasizes the inherent empowerment one receives after moving the fuck on with our lives. I suggest you all do the same." Granted, Ariana Grande may not have completely altered the variable, but she's clearly just as bored with the manipulative pop/tabloid connection as many of her fans, especially those who get that there are far more important things happening in the world right now.
Snare tone = Ballad-mute during verses and outro, celebratory and punchy during chorus. // Anthem status = all-time classic. // Trending status = peaked throughout Spring 2019.
https://www.youtube.com/watch?v=5OeR5XBEahU
02. Valee f/ Jeremih "Womp Womp"
Now that TikTok is the only true remaining hit-maker of the moment, "Womp Womp," also known as "Wamp Wamp" and "Sad Trombone," could live beyond its onomatopoeic definition, typically mimicked from a human mouth to indicate failures ranging from small to not-so-small.
The Price Is Right
might be the home of the all time classic Womp Womp, best exemplified by instances when both contestants overbid during the final showcase showdown, indicating an enormous trombone-flavored fail. In "Womp Womp," Valee sings about watching one such episode of
The Price Is Right
at home during a snow day. Radio should stop avoiding the true hits. Millions of kids sang this extremely fun song that still isn't getting any radio airplay. What does this tell us? Oh wait, we know. It means that iHeartRadio is racist.
Snare drum tone = Clapping along at the club. // TikTok trending status = Currently very strong.
01. Windhand "Grey Garden"
On a personal note, this is the first time in over half-a-decade that our #1 comes from any act marginally resembling a rock band. The last time this happened was our embarrassing 2012 blunder awarding the honor to Japandroids' "The Nights Of Wine and Roses" (beating many of our future
500 Hottest Jams
like the far more deserving "Adorn" or "Come On A Cone"). Rock continued to place more sparingly in Hot Mixes between 2013-2016 because non-rock genres were winning. The Trump-era shift might be coincidental, but we're happy to announce that loud rock, metal, and alternative (and pop) gloriously won all the big awards of 2018. By the fall, the time felt right for a band like Windhand to drop the year's hottest jam.
Their wizardry is no joke, perfectly blending spacey sci-fi with renaissance through precise alchemy: Three-parts sludge and doom, two-parts soaring melodic overtones, crushingly huge hooks. On their own, the elements cross paths with Alice In Chains, Deftones, and Sub Pop's
Deep Six
comp (partially guided with Jack Endino's hand in production). But the key ingredient might be pure, meditative, hypnotic simplicity -- broadening Windhand's hypothetical venn diagram just enough to align with former tour-mates Sleep.
Apparently,
we weren't the only ones
who sought references to either the film
Grey Gardens
or Bill Hader's equally bizarre parody on
Documentary Now
. The most obvious crossover we can find is the grunginess itself: Decaying, musty, germy, decades-old dust.
"I used to recognize this place" ... "Isn't it all a mess?"
| Follow "THICC AF 2018" on Spotify |
| 100 - 81 |
| 80 - 61 |
| 60 - 41 |
| 40 - 21 |
| 20 - 1 |
| All 100 Songs |