| 2000 |
| 2001 |
| 2002 |
| 2003 |
| 2004 |
| 2005 |
| 2006 |
| 2007 |
| 2008 |
| 2009 |
"Get off my plane."
Wait, wrong movie.
The 2000s decade was still good at this point. Before we get into its boring final third, enjoy 2006's hottest jams:
THE 12 HOTTEST JAMS OF 2006.
#12 K-Fed "PopoZão" (January 1, 2006)
We like to watch this dude jam out.
#11 Weird Al "White and Nerdy" (September 26, 2006)
Yes, THAT Weird Al.
#10 Reh Dogg "Why Must I Cry" (October 28, 2006)
We always wanted to make our own video just like this. Reh Dogg lived our dream.
#9 Head On (July 2006)
#8 Leprechaun Sighting (March 17, 2006)
#7 Dropping The Ball (October 13, 2006)
#6 South Park's Spot-On Family Guy Impression (April 5, 2006)
#5 Artie Roast Prank Call (June 8, 2006)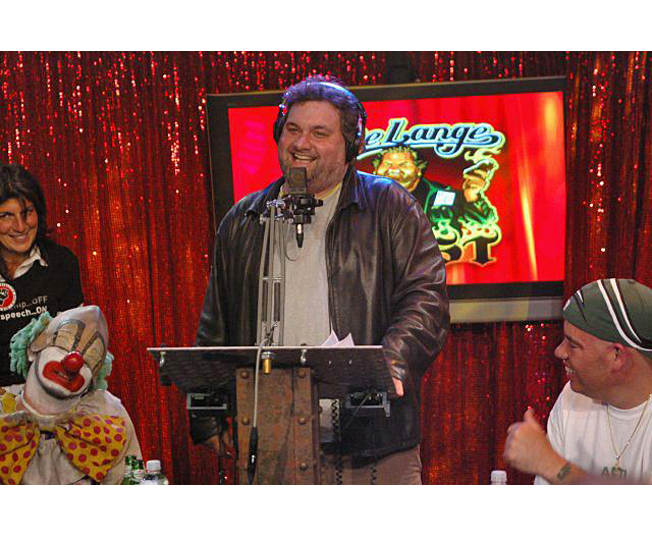 During an afternoon edition of the show when they were all drunk on the air with a live audience, a prank caller somehow figured out how to put the entire show on a 10-second loop. By the time 30 seconds had passed, four instances of Howard and Robin were talking at the same time. So trippy. After Baba Booey hung up on him, Howard said "that guy was awesome!" (Crackhead Bob's brief,
incomprehensible monologue
from the same show was the other noteworthy moment.)
#4 The Real Animated Adventures of Doc and Mharti (October 29, 2006)
#3 Flea Market Montgomery (November 30, 2006)
#2 Let's Paint, Exercise & Blend Drinks TV (October 2, 2006)
#1 Wonder Showzen: "Horse Apples" (May 12, 2006)
http://www.mtv.com/shows/wonder_showzen/wonder-showzen-season-2-ep-7-mathematics/1531545/playlist/#id=1531545
Dr. Rockso does cocaine:
https://www.youtube.com/watch?v=vL2tz8vG30g
Also "Dick In a Box," banana stickers and other phallic symbols didn't make the cut.
HOT MIX 2006
20. Panda Bear "Bros"
19. Yo La Tengo "Pass The Hatchet, I Think I'm Goodkind"
18. Built To Spill "Goin' Against Your Mind"
17. Phoenix "One Time Too Many"
16. Pearl Jam "Umemployable"
15. The Killers "When You Were Young"
14. The Strokes "Ask Me Anything"
13. Fergie "London Bridge"
12. Silversun Pickups "Melatonin"
11. Thom Yorke "The Eraser"
10. Beyonce "Irreplaceable"
09. Justin Timberlake "Until The End of Time"
08. Boris & Michio Kurihara "You Laughed Like A Water Mark"
07. Yo Majesty "Club Action"
06. Be Your Own Pet "Adventure"
05. Nelly Furtado "Promiscuous"
04. Clipse "Trill"
03. Midlake "Young Bride"
02. TV On The Radio "Province"
01. T.I. "What You Know"
Only the 2008 version of "Club Action" shows up on Spotify. Here's the (superior) 2006 version from the
Yo!
EP:
And here's some sweet Nada-fy jams for that ass:
"The Eraser"
"Adventure"
"You Laughed Like a Watermark"
| 2000 |
| 2001 |
| 2002 |
| 2003 |
| 2004 |
| 2005 |
| 2006 |
| 2007 |
| 2008 |
| 2009 |