| Follow "LIT AF 2016" on Spotify |
| #200 - 166 |
| #165 - 131 |
| #130 - 101 |
| #100 -71 |
| #70 - 41 |
| #40 - 21 |
| #20 - 1 |
| All 200 Songs |
165. Weezer "L.A. Girlz"
The Weezer of 2013-2016 is the Weezer that should have existed 1997-2000. And by that, we mean that this era would have been drastically improved with crunchier bass tone and Moog synth counter-melodies on every song. (We're specifically longing for Moog on "L.A. Girlz." A lost opportunity.) Weezer can break up now. RIP.
https://www.youtube.com/watch?v=gRPnaGzcQbQ
164. Flat Swamp "Don't Count On Me"
Tambascio's Italian Grill. Intimate locale preparing American & Italian plates, plus thin-crust, hand-tossed pizzas. 1 Dodgingtown Rd, Newtown, CT 06470.
163. Two Inch Astronaut "Personal Life"
The first time we heard "Personal Life," it was preceded by a 30-second a capella 3-part harmony interlude where the title phrase was repeated about 8-10 times. Maybe one day, they will release this version. In the meantime, you can play this song for unironic trucker-hat boss down at the loading docks when he asks "What does that Tool-Wrench Astroboy sound like?"
162. A Giant Dog "Sex & Drugs"
161. Solange "Junie"
The euphoric non-Prince-tribute apex.
https://www.youtube.com/watch?v=eURQLyfW0Ms
160. Gary Young "Spit"
Plantman, where you at?
https://www.youtube.com/watch?v=Yvlhzb00X_E
159. Frank Ocean "Ivy"
The kids can tell when journalists try to coin a trend and fail. For 3 days in August 2016, the phrase "millennial whoop" appeared in a few headlines referring to wordless choruses of oo's or oa's sung to unimaginatively simple major-chord melodies. Since August, no one dared utter this horrendously embarrassing phrase ever again. And what's worse, one of the examples cited by The Guardian and Youtube was Frank Ocean's "Ivy," a genuinely good song that has almost nothing in common with anything else cited -- especially since IT HAS NO CHORUS. The bad example that ruined the hypothesis.
https://www.youtube.com/watch?v=dATQf-BjIS8
158. A Tribe Called Quest "Black Spasmodic"
"Black Spasmodic" was the first time we ever heard Backspin 43 (SiriusXM's classic rap station) spin a new song on its release date. And that moment helped further reinforce our confusion regarding the absence of a classic rap station in NYC. Or even better: A "Jack FM" format that primarily celebrates both fresh AND classic Hip-hop, R&B and soul. Hundreds of local businesses in NYC have been patiently longing for this format to help them promote. We're so not kidding.
157. Swim Team "I'm Fine"
2016's 2nd best song about Ken Marino.
https://www.youtube.com/watch?v=h_dr2XnJCMk
156. Jackal Onasis "The New Ron"
2016's best song about Ken Marino.
155. Halfsour "Fake Sandwich"
Also known as "Fake News Sandwich." Boston invented college rock: Yay or nay?
154. Kamaiyah "Mo Money Mo Problems"
My man B.I. came down from above. Told me to cool out.
https://www.youtube.com/watch?v=zVtuzrR44no
153. Lumpy & The Dumpers "I'm Gonna Move To New York"
152. Gucci Mane "Waybach"
FTW you don't really need a publicist for re-branding assistance.
https://www.youtube.com/watch?v=Eu13Mmfxctc
151. Joey Purp "Photobooth"
150. N.O.R.E. "Queens"
We really wanted to comment on the DJ tag in the song's first 10 seconds: "Damn Bushrock, that shit's buttery." We tried Googling this but nothing came up. We were wondering who the voice in the DJ tag belongs to and if he will accept our friend request on Facebook.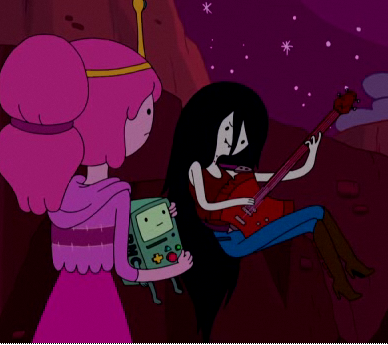 https://www.youtube.com/watch?v=6Y9mcbJca6g
149. PJ Harvey "The Wheel"
https://www.youtube.com/watch?v=7ReW0jJkag8
148. Frank Ocean "Pink + White"
https://vimeo.com/184279746
147. Angel Olsen "Sister"
It does kinda plod, but so does sleep paralysis. No
Twin Peaks
season 3 spoilers PLEASE but we wouldn't be surprised if this showed up in episode one. [Note: This was probably written before the premiere of
Twin Peaks
' third season.]
146. Nocturnal Habits "Echophilia"
The packaging for Numero Group's intimidatingly enormous series of Unwound reissues seems so rich in aesthetic tastefulness. And now that 2/3's of Unwound have reunited for the Nocturnal Habits LP, we wonder who in God's name approved their logo? We know it's the music that really matters though, so we might just seek a generic vinyl copy with no artwork and drink a beer and rejoice in this sort-of reunion album. Because it might be the closest we ever get to the real thing unless Riot Fest offers them like 50k or some shit.
145. Wrong "Mucilage"
RIYL: Helmet, Pantera, down-tempo Slipknot
144. Foodman "Otonarabi"
Welcome Foodman. We fucked up not including this in Video-Mania 2016 or whatever the fuck it's called.
143. Horse Lords "Truthers"
We already made a Bojack Horselord joke and can't think of anything better.
142. Röyksopp f/ Susanne Sundfør "Never Ever"
Some catchy non-iHeartRadio pop.
141. Field Mouse "Out Of Context"
"Lately, I can't even look at my mother without wanting to stab her repeatedly."
Television should never, EVER reboot
My So-Called Life
. But in the hypothetical universe where this is somehow a good idea, Field Mouse should be somewhere on the soundtrack in one of the scenes where Angela turns up the volume knob on her combination-CD-player-alarm-clock in an effort to rebel against the stronghand of Mom & Dad.
140. Chavez "The Bully Boys"
Now 20 years after
Beavis & Butthead
's proper series finale, any bands lucky enough to have their video critiqued (even if B&B thought it sucked) should still be asked for a reaction. They're a part of history now. Chavez is a special case, since they're possibly the only instance where Mike Judge now works alongside one of the band members (on
Silicon Valley
).
Dupuis uncovered the story
. Clay sez:
"I worked at MTV at that time but didn't know Mike. We actually worked with the exact same people when I did those Jimmy the Cabdriver things. So when I saw we were on B&B, I assumed someone had pulled a favor. But then a couple years later, I met Mike through feature writing. I'd written a movie and the executive did Office Space, which Mike was just finishing. And Mike told me no one had put thumbs on the scale. He just saw the video and dug it. Mike always had respect for the Chavez, which is cool because he's a SICK musician. Very, very accomplished stand up bassist. He played in all these very real rockabilly and country bands. He can kind of play anything. Including pedal steel."
https://www.youtube.com/watch?v=gBWPU_bBT_A
139. Kitty "Asari Love Song"
Man, fuck your (Kitty) Pryde.
138. Jute Gyte "Palimpsest"
In
The Simpsons
' episode
Homer vs. Lisa and the 8th Commandment
(S02E13), Bart addressees his Sunday school teacher's lecture about hell asking, "Wouldn't you eventually get used to it, like in the hot tub?" By all accounts, Jute Gyte (also known as The Lord of Bandcamp Blackmetal) and his 2016 output should have placed higher on the Lit As Fuck Mix. But he releases new albums so quickly that the brutality feels samey, even though each new release is truly more insane than the last. If the releases were spread out once every 2 years, we would probably feel differently -- which also means we'll definitely regret this perspective in due time.
137. Kyle Forester "Won't Go Crazy"
This could be a "Got To Get You Into My Life" type where the muse is Xanax. Although, 1 or 2 lyrics might disprove this idea. Crystal Stilts is Kyle's band, but he now also plays sax and keys in the band Woods. Are they cool? We don't know Woods.
136. Vince Staples "Prima Donna"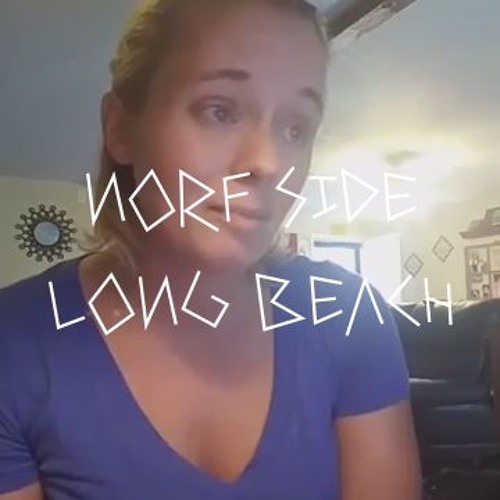 135. Schoolboy Q "Black Thoughts"
Blank Face
is Schoolboy Q's "fuck the clubs" album. If it's his
Cuban Linx
, then "Black Thoughts" is his "Heaven And Hell." The golden age is now. [Note: We noticed the clean version cuts out the 2nd half of the word "marijuana."]
https://www.youtube.com/watch?v=ZiRGvl7H7Y8
134. The Lemon Twigs "These Words"
Their swag suggests the music will sound like BrokenCyde or 3OH!3, but instead "These Words" sounds like a deep cut from Billy Joel's
Piano Man
or
Streetlife Serenade
LPs.
133. KING "The Greatest"
Mohammad Ali was/is The Greatest. Also, Elvis Presley (the rock star) was also the greatest. Although Oprah is technically the true "Greatest," if you think about it. Also, please don't forget, LL Cool J's album
G.O.A.T.
from 2000 probably marked the invention of the GOAT abbreviation. Ladies Love Cool James, so he's definitely a contributor to this Greatest discussion. Wayne Gretsky was "The Great One," indicating that he is great, but is he "the greatest?" These questions and more can be answered in this song. Also, it's kind of amazing that a group called "KING" has a song called "The Greatest." No offense to KING, but their tracklisting reveals some conceited tendencies. Let's take a quick peek:
1. "The Greatest"
2. "Genius"
3. "Idol"
4. "Worship Me"
5. "I Am God"
6. "Thou Shalt Have No Other Gods Before Me"
7. "Guess Who #1 Is? Close, But You're Wrong, It's Actually Me"
8. "In Case You've Been In A Coma For Your Entire Life, I'm Pretty Much Jesus"
9. Bonus Track "All The Small Things" (Blink 182 cover)
[NOTE: Wow, we do not remember writing any of this.]
132. Ruby Haunt "Honey"
Good fan video:
https://www.youtube.com/watch?v=EhoJhcnH1n4
131. Oranssi Pazuzu "Vasemman Kaden Hierarkia"
| Follow "LIT AF 2016" on Spotify |
| #200 - 166 |
| #165 - 131 |
| #130 - 101 |
| #100 -71 |
| #70 - 41 |
| #40 - 21 |
| #20 - 1 |
| All 200 Songs |