Welcome back to the countdown. After some consideration, we liked how the "30 songs on a page" thing looked, so it's happened once again.
|
Hot Mix 2015 on Spotify
|
|
#200 - 166
|
#165 - 131
|
#130 - 101
|
#100 -71
|
#70 - 41
|
#40 - 21
|
#20 - 1
|
|
All 200 Songs
|
70. Janet Jackson "Unbreakable"
"It's been a while. Lots to talk about. I'm glad you're still here."
Wait, so she's singing to the listener? Hey, that's pretty cool, although it might be less awkward if we pretend she's still singing to that dude from the "Anytime Anyplace" video. P.S. Her best Diana Ross tribute since "Doesn't Really Matter."
69. I Hate Sex "I Fucking Hate Sports"
An extreme juxtaposition: On one side, this is an incredibly musical punk song with an intro that sounds like it might be paying homage to The Smithereens or Marshall Crenshaw. Nine seconds later, all hell will break loose. *SCREEEEEEAM.* Don't get it twisted: "I Fucking Hate Sports" isn't rage based around misplaced teen angst. It's a depressingly intense frustration with an inability to find a place that fits. And yes, catharsis helps.
68. Carly Rae Jepsen "Making the Most of the Night"
Hey, Carly Rae likes you. She really, really, really, really likes you. She told us. And her smiley repetition isn't just confined to single word mantras. "One more time" singalongs strategically recur throughout
E•MO•TION
, and the "Making the Most" instance is probably the one where we wish she had opted for a hint of variance. It feels like 80% chorus, but it's perfectly structured otherwise: The bridge builds to a grand slam, representing the pinnacle of Carly Rae's big night. The last 15 seconds utilize "the ominous minor-key outro" motif, a cue that may or may not have derived from "Lovefool." It goes by quick, but it might be the most mysteriously satisfying moment from any recent pop record.
https://www.youtube.com/watch?v=S2BGjJ_4BTk
67. Kamasi Washington "Isabelle"
SPIN's
90 Albums From The '90s
from August-ish 1999 included Sonny Sharrock's experimental-jazz record
Ask The Ages
at #59. It wasn't an especially high profile release at the time, but it's probably the last instance when we can recall a jazz record receiving an "end of year" or "end of decade" placement that came anywhere near what
The Epic
has been experiencing. It's no surprise that the strength of an event album like
To Pimp A Butterfly
assisted musicians like Thundercat and Kamasi Washington with generating some crossover branding. While it's refreshing to finally see a jazz record receiving high praise of this type, the excitement can only lead its fans to wonder what other recent jazz releases might have been equally worthy.
66. Dej Loaf featuring Big Sean "Back Up"
We couldn't think of anything so here's this:
https://www.youtube.com/watch?v=f_7An-3J6kM
65. Rihanna, Kanye West & Paul McCartney "FourFiveSeconds"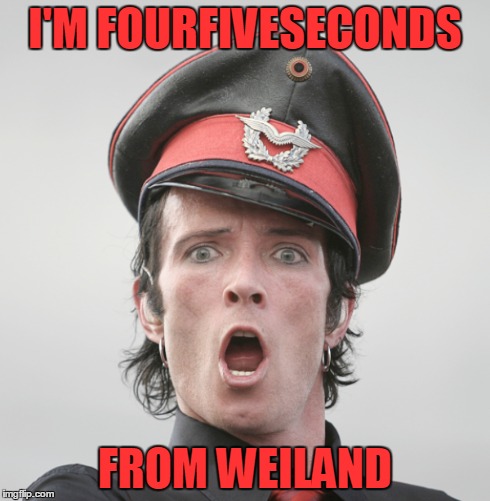 How exactly did this song generate such a viciously negative reaction? Are we crazy? Was this the
No Jacket Required
of 2015? As a standalone single without the context of the three names attached, there's really nothing objectively shitty about it. Had it been sung by Taylor Swift or that Shotgun Annies thing (or whatever Miranda Lambert's group is called), it would have been heard by completely different people, framed in a different context and thus judged as a song instead of a headline. And besides, we'd rather hear Rihanna sing something like this than almost any modern country singer. It's probably the only recent simple-guitar-&-vocals jam we can recall with so many buried weird noises.
https://www.youtube.com/watch?v=kt0g4dWxEBo
64. Kendrick Lamar "The Blacker the Berry"
Initial critical evaluation seemed to immediately tag this song as a thematic sequel to "i" from Fall 2014. "The Blacker The Berry" and "i" both worked well as standalone singles but somehow seemed so much more explosive within the context of
To Pimp A Butterfly
. Its third verse might be the album's strongest with its themes of pride, violence and protest all accentuated by its gnarly beat and eerie subtleties.
https://www.youtube.com/watch?v=rMxNYQ71LOk
63. BEAK> "The Meader"
We have no "Best shows we saw in 2015" list this year. But Beak> in Bristol would have been an easy #1. We imagine this show had almost nothing in common with
Portishead's show accompanied by the NY Philharmonic
aside from Geoff Barrow, who excused himself to "go take a wee" after 6 songs, leaving Billy Fuller awkwardly unprepared to "tell some stories" that didn't go anywhere. They got drunkenly (playfully) heckled by the hometown crowd (a lot). And so naturally, they drunkenly (playfully) fought back with expletives (a lot). Matt Williams chugged two Coronas during "Eggdog" while continuing to play the keyboard with his free hand. Who knew these guys were so much fun?
62. Kurt Vile "Pretty Pimpin'"
KV finally dusts off his copy of
The Moon and Antarctica
.
https://www.youtube.com/watch?v=659pppwniXA
61. Mac Demarco "Another One"
Salad Days
threw listeners some sonically unexpected curveballs. On
Another One
, this was not the case. Rather, its most surprising attribute lies within Demarco's ability to secure a handful memorable hooks on every release while sticking so rigidly to the structural confines he's built for his songwriting.
60. Aphex twin "diskhat ALL prepared1mixed 13"
The version on Soundcloud is apparently different from the EP version, but we can't tell the diff.
59. Alex G "Thorns"
Sigur Ros goes pop. Slow motion playgrounds. 55 degrees. Overcast skies.
Beach Music
sounds very "rite of passage." "Thorns" specifically is the earliest point in someone's life when they can observe a sunset or a cloud formation and perceive it as a perfect gift. The song's cryptic lyrics and title suggest an allure that leads to prickly stings.
58. Erykah Badu featuring Andre 3000 "Hello"
Winner of the "Best Song Called 'Hello' of the Year" Award. Without releasing any new albums or singles of his own between 2004 and 2009, Andre 3000 remained the grand champion of guest rappers. His effortless flow assisted jams like
"I Can't Wait,"
"Bubble Pop Electric,"
"Walk It Out (Remix),"
"International Players Anthem,"
and
"Royal Flush"
to immediately secure a spot within the best singles of their respective years. Since the turn of the decade, however, his panache seems downgraded to "phoned in" status. While
"I Do"
and
"Party"
are both pretty great songs, they aren't nearly as indebted to Andre's genius like his late-2000s output. "Hello" marks a refreshing recollection of his glory days, possibly signaling a guest-dominance comeback with his best verse since "Royal Flush." Erykah's lullaby also notably includes "idunno idunnoidunnoidunno" intertwining with "elloello hey hello hello" and the best Todd Rundgren interpolation since Neon Indian's "Deadbeat Summer."
https://www.youtube.com/watch?v=KXGqHYNTNHU
57. Jute Gyte "Machinery That Renders Debt Infinite"
Jute Gyte's impressively prolific catalog of free Bandcamp releases focuses on two genres: Blackmetal and ambient. The whole of his blackmetal catalog resembles a balloon with a diameter of several lightyears infinitely expanding far past what was previously deemed imaginable. In this case, it's the first noisy blackmetal on our radar that features a creepily sped-up series of music boxes played simultaneously, with rhythm and atonal dissonance occurring by virtue of controlled chaos.
56. Redman "Nigga Like Me"
"Sour diesel" refers to a weed strain. Thank you Rap Genius. When old people complain "there's no good rap anymore," please remind them that Redman still fills his albums with classic-sounding jams, just as high quality as his radio hits from 1995. Some artists prefer to change with the times, while others aren't finished exploring the sounds that earned them their original fanbase.
The video
shows Redman somewhere in the southwestern part of the United States hanging out at a weed greenhouse, which reminds us that we haven't seen
How High
in about 12 years and this needs to happen again soon.
"I figure if I study high, take the test high, get high scores! Right? Right."
https://www.youtube.com/watch?v=QSLC_mGJWRY
55. Palehound "Easy"
Earworm alert: That 16-note intro tends to stick. Class of 2015's singer-songwriter VIPs not only fuel our hope for the future of this genre but lead the pack with a notable lack of pretention unseen since at least 15 years ago. Out of all of them (which includes names like Alex Giannascoli and Taylor Ross), Ellen Kempner's songwriting development - dating back to
Kempa
, the
early Palehound
singles and the
Dry Food
LP - might present the most potential for some type of enormous creative breakthrough over the course of the next couple albums. Also, excellent move getting mega-talents like Jesse Weiss and Gabe Wax on board.
54. Lumpy & The Dumpers "Flush Em"
Gags and puke are always helpful, but that keyboard run is so spot on. We don't know why, and it's best to not think about it. Best punk A-side of the year.
53. Drake & Future "Big Rings"
What a time to be Godiva. Referring to the candy, of course.
52. Deerhunter "Snakeskin"
RIYL: Disco T.Rex with a psychedelic outro section or
In It For The Money
-era Supergrass.
https://www.youtube.com/watch?v=CG6jk5Q90DA
51. Carly Rae Jepsen "Emotion"
The vocals seem vulnerable to analog peaking upon entering the red. We highly doubt any of the music on
E•MO•TION
was taped, but this one aspect (also obvious on a few other songs) raises our suspicions. Also, the Rap Geniuses revealed that two of this song's co-writers were formerly in Boston's own The Click Five, who along with Fountains Of Wayne's Adam Schlesinger are responsible for
"Just The Girl,"
quite possibly our guiltiest guilty pleasure single of the 2000s. And this fun fact might have contributed to our brain chemistry dividing Carly Rae's song between teen-pop and power-pop.
https://www.youtube.com/watch?v=kV9sNmujCPk
50. Uncle Acid & The Deadbeats "Slow Death"
The waging war in this humble place against the forces of darkness where Satan's seed is, the zip code of this evil place is the mark of the beast: 666. The ritual begins slowly, working around the circular room. After all 33 candles are lit, the dark spirits may receive the signal to enter. A slow, dark mass fills the atmosphere, overtaking everything in its path with spirits working their way in and out, left and right. There's no escaping it. "Slow Death," The Deadbeats' finest epic, is the opposite of an exorcism. It invites the demons in. [Note: The song is actually so satanic that it's one of the few jams on Hot Mix 2015 completely unavailable outside of legal streaming services.]
49. Trust Fund "Dreams"
Make way for Bristol's smiley-est rock band as they challenge the punk aesthetic and stretch the rules of what to expect from a punk 4-piece. Their records proudly insert elements from not only UK-punk but also power-pop, grunge, and campfire singalongs. The key-change in "Dreams" is one of their catchiest moments, kinda like how Ash used to do it back in the mid-'90s on singles like
"Jack Names The Planets"
or
"Kung Fu."
Also if Hollywood ever decides to remake
Angus
, this is definitely the #1 choice for the band that should play in the high school dance scene. Trust us on this.
48. Tenement "You Keep Me Cool"
A good old fashioned punk-rock double LP finally graces its presence upon the 2010s. Forgive us, but records like Screaming Females'
Ugly
from 2012 always kinda felt more like a CD-length album expanded to 2 LPs, while Tenement's
Predatory Headlights
actually feels like a sprawling magnum opus a la
Zen Arcade
complete with odd experiments and a well-paced tracklisting. It's a grand and impressive complete statement, which might be why we've yet to notice many reviewers cherry picking their own personal stand-outs. We're nerdy for singles though, and plus we still make mixtapes. Gravitating towards the late-'70s Americana of "You Keep Me Cool" was def a cool selection for some fiery summer mixes. Or wait, maybe it was a hot selection for some icy mixes?
47. Vince Staples "Get Paid"
Thanks to "Get Paid," fans of 1998's "bounce rap" trend might be more hopeful than usual for its big 2016 comeback. Sources have speculated that Jay-Z's forthcoming 2016 hit single "Can I Get A (Part 2)" will include the lyric "Can i get a part two?"* while Mariah Carey plans to revisit her "evil bizarro" counterpart previously featured in the video for 1999's "Heartbreaker."* Rap and pop might actually get fun and adventurous again. Also we thought Vince was saying "pocket fulla lean" which is a phrase that apparently doesn't mean anything, but it sounded cool at the time.
[*Note: Possibly not true.]
46. Faith No More "Superhero"
"With an 'S' on your chest / You're feeling like a God."
Political or no? Or maybe it's about Anthony Kiedis? You decide. There have been plenty of "why did they even bother" type of reunion records in the past couple years, with
Indy Cindy
and now
Compton
as two of the most baffling offenders.
Sol Invictus
(along with Failure's album released around the same time) was this year's rare instance of a "'90s reunion" record that didn't allow an extended hiatus to stain their nearly flawless discography. Overcoming the odds seems to be a huge factor in these reunions. So now, what's gonna happen with Mr. Bungle? Bare in mind that Trey Spruance DID in fact join FNM to perform
King For A Day
in its entirely back in 2011, somewhat increasing the almost non-existent odds that a Mr. Bungle reunion might ever happen within our lifetime.
45. Alex G "Salt"
The salt imagery feels closely related to its album title,
Beach Music
. So it's possible that "Salt" is the key to this entire record, tying together its surrounding jams with its hugely nostalgic slow-motion cascades of rhythm and melody. Tween-life is when innocent crushes might feel the scariest. It's when friends ride bikes through the woods or down narrow alleys. It's the thrill of discovery and uncertainty and videogames and touching boobs. Not necessarily summery, but definitely full of memories and the creation of future memories. Alex G's records are all the better for including his atypical curveball jams, and "Salt" might be among the very best of those.
44. Stove "Jock Dreams"
Congratulations to Stove, recipient of our coveted "Most Amazing Song Intro of 2015" award. Who knows what was contained within those libations, but the song's fire seems indebted, somewhat mirroring its themes of "wondering if you've made the right choices" and "deciding if it's too late to change" (not too far off from what might have informed Stove's recent re-branding). It doesn't matter if it's called Stove or Ovlov or McGuirk or Guitarmageddon, as long as it's got that smooth Stove seal of approval. That's how you know you're fucking with a quality-ass product. "Jock Dreams" highlights a very strong Side B with all those classic Stove moves you've grown to love over the years.
43. Waka Flocka "Ask Charlamagne"
This contains possibly the darkness beat of 2015, sampled from
The Velvet Underground and Nico
of all places. But even with that in mind, the most surprising aspect of "Ask Charlamagne" is that Waka Flocka hasn't released a truly great song in over 5 years. We were certain that he had quietly retreated to the has-been camp, content with his unremarkable mixtapes and the millions of dollars he earned from "Hard In The Paint" and "No Hands." His official comeback begins now: "Ask Charlamagne" might be the best song this dude's ever laid to tape, his flow and swagger seemingly reinvented. It's the sound of someone who's had enough of wackness and fakeness, desperate to break away from a trap of cliches, no longer mired in self-parody. We're suddenly (shockingly) very excited for
Flockaveli 2
.
42. The Internet "Under Control" / The Internet featuring Vic Mensa "Go With It"
Track 3 is called "Under Control," while the chorus of track 4 includes the phrase "lose control." So it's possible that these two songs represent the ying and yang of
Ego Death
, one of the most oddly slept-on releases of 2015, front-loaded with 4 of the absolute best soul jams of the 2010s so far. The sensuous and sultry "Under Control" might have the record's best-sounding live instrumentation, while "Go With It" is anchored by one of the year's best basslines, recommended for any fans of Big Boi & Andre's "Royal Flush."
https://www.youtube.com/watch?v=cSlnd4YnmGI
https://www.youtube.com/watch?v=xw2d9mo7jYE
41. Babysitter "Hard Times"
Halfway through "Hard Times," Babysitter uses the song's solo section to feature analog-tape-manipulation, specifically the jolt of the "play" button as 4 or 5 additional reel-to-reel machines slowly contribute more and more guitar feedback and noise into the mix. "Warped and lofi" is the best combination for punk rock. Butthole Surfers, Ween, The Dead Milkmen, The Frogs, Eric Gaffney's contributions to Sebadoh. There are way too few current bands who have willingly embraced this category. Perhaps inhalants aren't as popular as they used to be. [Palberta might be the only other current band who fits into this. Do FNU Ronnies fit? They might be more "noise" than "warped." Lil B and Ariel Pink are both weirdos, but not really punk per se. My Dick, The Purpletraitor and Farrah Abraham were more like one-off novelties. But no matter the category, we're grateful for each of them.]
|
Hot Mix 2015 on Spotify
|
|
#200 - 166
|
#165 - 131
|
#130 - 101
|
#100 -71
|
#70 - 41
|
#40 - 21
|
#20 - 1
|
|
All 200 Songs
|