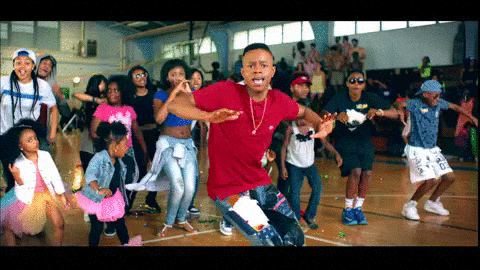 "Watch Me Nae Nae" was a good video too. Don't think we forgot.
We better hurry up and post the big list now, before we think of 1 or 2 really obvious choices that we will get pissed about forgetting.
Cyriak "Malfunction" (bonus)
Uncle Acid and the Deadbeats "Melody Lane" (bonus)
David Bowie "Blackstar" (Honorable mention)
David Hasselhoff "True Survivor" (Honorable mention)
#10 Mark Ronson featuring Mystikal "Feel Right"
#9 Trust Fund "Cut Me Out"
#8 Homeshake "Slow"
#7 Beastie Boys featuring Nas "Too Many Rappers"
#6 Run The Jewels featuring Zack de la Rocha "Close Your Eyes (And Count to Fuck)"
#5 Young Thug "With That"
#4 Kendrick Lamar "For Free? (Interlude)"
#3 Oneohtrix Point Never "Sticky Drama"
#2 Peaches "Rub"
#1 Rihanna "Bitch Better Have My Money"
#0 Kendrick Lamar "Alright"
More stuff coming soon.