| Follow "LIT AF 2016" on Spotify |
| #200 - 166 |
| #165 - 131 |
| #130 - 101 |
| #100 -71 |
| #70 - 41 |
| #40 - 21 |
| #20 - 1 |
| All 200 Songs |
100. Mitski "Once More To See You"
Mitski and Angel Olsen (more Mitski tho) have brought the mid-2010s its eagerly anticipated Tori resurgence. Mitski's recent output sounds like the shit that would have been on Lilith Fair had the festival existed in 1992. In that sense, this sounds way more specifically '90s-retro than any of the vaguely '90s sounding Big Muff guitar bands of the past 5 years.
99. Nails "You Will Never Be One Of Us"
Not never.
98. Weaves "Shithole"
97. Chance The Rapper "All Night"
We never realized Chance is essentially idolized all throughout Chicago, probably more now than any other current rapper. Kanye is global; even back when he felt the most localized, his global ubiquity made true localization seem impossible. Chief Keef always felt localized when profiled in Vice docs and the like, but 2013 was a while ago, and he hasn't truly regained momentum since then. Like many current rappers, Chance is still unsigned and reps locally more than not. Plus, his "Best New Artist" Grammy has brought him one step closer to "beloved" territory - a very exclusive club of extremely famous rappers that include Lauryn Hill, Outkast and a few others. (Kanye is not a beloved rapper. His eligibility disappeared a while ago.) 2017 is Chance's moment, and "All Night" - despite its anti-club anti-label anti-blog subject matter - has been one of Chicago's hottest club bangers of the past year. We've only heard it on NYC's Hot 97 once, but it's a megahit in Chicago, perhaps a sign that a new era of regional hits may be on its way.
96. Bruno Mars "24K Magic"
We once awarded Bruno Mars with our Worst Song Of The Year back in 2011 for "The Lazy Song." And now look at him. All grown up.
https://www.youtube.com/watch?v=UqyT8IEBkvY
95. Skatebored "Cowboy"
This one refreshes. We know it was intended as a throwaway one-off (featuring members of Jackal Onasis, Ian Sweet and Stove messing around with pro-tools), but "Cowboy" felt like it accidentally captured something very specific about last summer. The band name Skatebored suggests a slacker/stoner approach, and the e-drums give it a uniquely hazy, rave quality, but with way more happy strands of weed than ecstasy pills.
94. YG f/ Kamaiyah & Drake "Why You Always Hatin'"
Doghug.com is for haters only.
https://www.youtube.com/watch?v=HkVS79y4p4Y
93. Pinback "Thought Experiment"
Quietly appearing smack in the center of a comp release, this stray track may have gone unnoticed even for Pinback superfans. It's probably a new song and not a throwaway from 2012 or earlier, yet sounding more quintessentially Pinback than almost anything they've released since
Autumn Of The Seraphs
. When Mom asks "What does Pinback sound like?" you can feel okay playing her this song. Welcome back Rob Crow.
https://www.youtube.com/watch?v=Rbw1LXpBZAc
92. Peaer "I.H.S.Y.A."
91. Rihanna "Close To You"
Close to Yoohoo.
https://www.youtube.com/watch?v=iHdQ3dgLgK4
90. Uncle Acid & The Deadbeats "Remember Tomorrow"
Their only 2016 song was a 7-minute Iron Maiden cover from the b-side of "Pusher Man." Bands are more likely to appear in our list when they only release one song per year, and it seems like Uncle Acid is good at this.
https://www.youtube.com/watch?v=sE_eoY6LyN4
89. Margaret Glaspy "Emotions and Math"
88. Wilco "If I Ever Was a Child"
https://www.youtube.com/watch?v=R9WyJMgz9dw
87. Chance The Rapper "No Problem"
Chance's chorus over Brasstracks' production are prepping the world for widespread
College Dropout
-era nostalgia scheduled for 2021. (Stuff that sounds like "Through The Wire" or Cam'Ron's "Down and Out.") "No Problem" charted decently thanks to Chance's star-power but could have performed just as well (or better) in 2004.
https://www.youtube.com/watch?v=g9Nrdqp4kHE
86. Brujeria "Viva Presidente Trump!"
After nearly 25 years of existence, SoCal's finest Spanish-language grindcore band was finally mentioned on prominent music blogs in 2016 thanks to a single they released with the word "Trump" in the title. Go figure. Before instant fact checking was a normal thing, we were skeptical of the kids on the playground who told us that Faith No More's Billy Gould was the bass player for Brujeria throughout the '90s. (To be fair, these were the same kids who started the rumor that Kurt Cobain consumed 4000 calorie breakfasts every day.) However, Wikipedia now confirms it: Billy Gould is responsible for the deeply heavy ass-kicking bass line in the intro of "Mantando Gueros '97" from the
Gummo
soundtrack CD. '90s grindcore and deathmetal are the true '90s nostalgia bands.
85. YG "Who Shot Me?"
https://www.youtube.com/watch?v=mgEDgAWvS6c
84. Jake Tobin "Around"
On September 4, 5 & 6 of 2016, OSR Tapes - the label run by Blanche Blanche Blanche's Zach Phillips - released somewhere between 15 and 20 albums, including releases from Flaming Dragons Of Middle Earth and at least one Chris Weisman reissue. These now take up about 1/3rd of the available distro on their Bandcamp page and are the final tapes that will ever be released by OSR. Jake Tobin's
Accidentally On Purpose
was one of these, an album that might have otherwise slipped under our radar had it not been for Jake's tenure as bassist during Surface To Air Missive's U.S. tour last November. (Their set included "Around" and an original called "Distance" from their keyboard player's project DISGUISEworks.) The instrumentation and production on the studio version of "Around" resemble early Zappa or Beefhart, but not in the same way those names might suggest. Sure, it has the "wacky carnival" atmosphere, but it's almost strangely smooth and relaxing. Super chill; very pop-minded.
83. Stove "Tiny Gaze"
Krautrock mini-epic.
82. Potty Mouth "Smash Hit"
New subgenre proposal: "Po-Pro" which means "Post-Prozac," or modern loud rock which descends from jaded Gen X like Billy Corgan, Nina Gordon, Scott Lucas (mostly angry songwriters from Chicago). Potty Mouth kinda owns Po-Pro.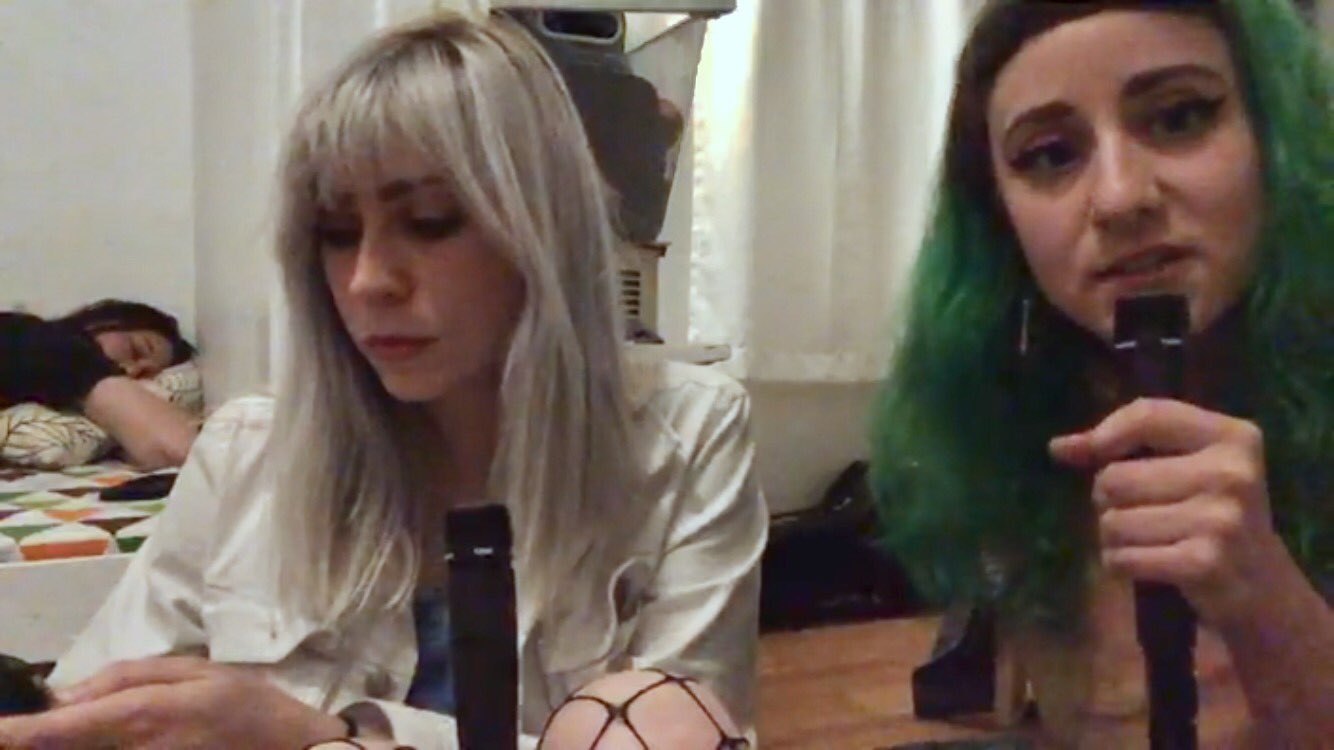 https://www.youtube.com/watch?v=qHarafMUSak
81. Weezer "King of the World"
It's time for another exciting edition of "Riffin' on Weezer." *canned applause* (No joke. We're extremely qualified for a weekly talk show where we only discuss Weezer things. Podcast CEOs: Our starting pay rates are very reasonable.) Weezer's 2011-2016 era wasn't so bad compared to the devastatingly grating 2004-2010 era. "King Of The World" could have been a decent
Maladroit
follow-up single. (A lot of people really love "Beverly Hills" for some reason even though it's just kinda okay. "King Of The World" is objectively better.) // Not sure what else to discuss, but we do enjoy this picture of Weezer (minus Rivers and Pat Wilson) accepting an award for "Buddy Holly" at the VMAs in 1995. (
We wrote about the '95 VMAs about a year ago
and determined it was one of the 2 highlights of that broadcast.)
https://www.youtube.com/watch?v=PItvsrYJe1w
80. Deerhoof "Model Behavior"
"Model Behavior" sort of reminds us of the music from an insanely difficult 1989 Nintendo game called
The Adventures Of Tom Sawyer
. An 8-bit soundcloud version of "Model Behavior" might not sound all that different.
79. Gucci Mane "1st Day Out Tha Feds"
In 1970, John Lennon wrote, recorded, mixed and mastered "Instant Karma!" with Phil Spector over the course of a single day (January 27th). Its 7-inch was released on vinyl 10 days later, February 6th. It reached #3 on the US charts, went platinum by the year's end, has appeared in Nike commercials and is considered among his most revered hit songs.
The events surrounding "1st Day Out Tha Feds" covered even more extreme circumstances. The session for this song began one hour after Gucci Mane was released from 32 months behind bars. Released the following day, the song famously received 900,000 streams within its first 12 hours of release. While this context certainly generates a level of excitement, the song is not a trap banger. Mike Will's production effectively captures Gucci's introspection, reflection and urgency. If the prefix "post-" typically implies "a reaction to ___," it might make sense to label "1st Day Out Tha Feds" as the launch of "post-trap" and the debut of a clear-headed post-prison Gucci publicly expelling all desire to associate with "downright evil" trap life.
https://www.youtube.com/watch?v=Eu13Mmfxctc
78. DNCE "Cake By The Ocean"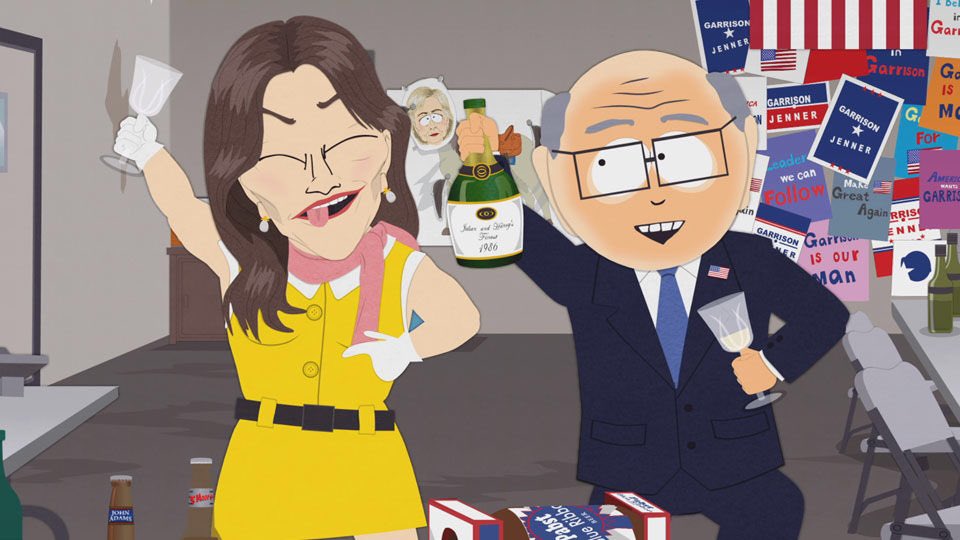 There are fewer charting hits now than at any point since the '60s. Placing blame on playlisting is slowly making more and more sense, as Billboard's own "Hot 100" Spotify playlist contains streams that count toward their own chart results. (How is this not a problem again?) And with so few of those charting hits resembling anything that could be described as "fun," it's incredible that wedding bands and bar bands can still add current charting songs that feel reasonably multi-generational to their repertoires. A few weeks ago at a town fair, we heard a cover band begin their set with "24k Magic" and "Cake By The Ocean" (followed by "Rude," "Locked Out Of Heaven," "Uptown Funk" and 3 hours of '70s/'80s covers). Even Mr. Garrison was feeling DNCE this year. Keep the party alive.
https://www.youtube.com/watch?v=dNjZ8I8qZ5c
77. A Tribe Called Quest "Solid Wall of Sound"
Is this the first time Elton John and Busta Rhymes were on the same song? We should Google this, but we'd rather leave the question open for now.
At his peak, Busta was among the goofiest, most off-center hit-makers of the moment, and we loved him for it. We cracked up the first time we heard "Woo-Haa!" in '96. And even when he took a shot at sex-jams like "What's It Gonna Be?" in '99, they still fit his refreshingly bizarre aesthetic. This was not the same Busta Rhymes from 2011 whose contribution to Chris Brown's "Look At Me Now" was probably the most overrated hiphop verse of that year. In "Look At Me Now," he approached his verse under a superficial "legacy" niche, throwing away the inventiveness that made him so special in favor of painfully uninspired "fast" rapping. Funkmaster Flex took the bait, to say the least, since it was the most overplayed 60-second song-fragment on Hot 97 for at least six months (often played 3 or 4 times in a row).
Now five years later, Busta sticks to a similar "boring and fast" approach. But in "Solid Wall Of Sound," the presence of Tribe encourages unusual hints of quiet, meditative soulfulness, a strange combination which technically fits into the "inventive as fuck" category. All the song's elements seamlessly blend, including Sir Elton John who adds the official stamp of approval to the "Bennie and the Jets" sample with his own guest verse. We didn't even realize it was him, figuring it was some modern R&B crooner who sort of resembled Elton John's voice.
76. Surface To Air Missive "Please No More"
What's the significance of the recorder?
#1 4th Grade. Many schools force their students to learn the recorder in 4th grade. Also back in the '90s, when all of the world's school children were playing "My Country Tis Of Thee" on the recorder, someone swapped out Yoko Ono's sheet music with a different version that included the brown note which made the entire world shit itself.
#2 Frequently used in classic rock to imply a renaissance-themed overtone, the recorder appears prominently in songs like "Ruby Tuesday," "The Fool On The Hill," Simon & Garfunkel's "El Condor Pasa," Jethro Tull's "Mother Goose" and Yes's "Your Move / I've Seen All Good People." It also appears in a distorted and chaotic manner in the outro of Jimi Hendrix's "If 6 Was 9," but arguably its most famous pop usage is in Jimmy Buffet's white-people-gettin-turnt anthem "Margaritaville."
While many (not all, but many) young musicians tend to immerse themselves in classic rock early within their musical discovery, it's interesting that so few (if any) prominent indie bands have championed the recorder prior to Surface To Air Missive. It's possible that recorder appears on some Beirut songs (since their instrumentation is wild enough to include a sousaphone player). But Surface To Air Missive are surely the first modern band to formulate a concept album around this unusual rock instrument, with "Please No More" among its most tasteful and prominent usage.
75. Nocturnal Habits "Good Grief"
Our coveted "Best Band Worst Logo" award goes out to none other than Nocturnal Habits, the long awaited reunion of 2/3's of Unwound. Their first single "Good Grief" sounds like AP Calculus or studying for the SATs. Not necessarily mathy, but college-y for sure. And we LIKE that the logo sucks. It adds character. It's a good thing. Are there any '90s reunions that haven't happened yet? Probably not. We saw that Cap'n Jazz might have announced some dates the other day. But besides them, Unwound might have been the last one. RIP Coachella.
74. Lil B "I Was Born Poor"
The most important Twitter moment of 2016 was obviously
Lil B's lifting of the curse
last June. Within 12 months, Kevin Durant was awarded the NBA Finals MVP. NOT A COINCIDENCE. Do not fuck with the BasedGod. The saddest aspect of the curse lifting is that now we will probably never get to witness Kevin Durant and Lil B going head-to-head in what would have been the greatest one-on-one basketball game of the century.
We're marginally fascinated with the concept of NBA Players releasing hiphop mixtapes, and we're sorry to report that Kevin Durant's is
NOT fire
. All emojis associated with KD's rap career would not include any 🔥🔥 or 💯💯 but rather probably a generous helping of 😭😭😭 and 👎👎👎.
The most infamous NBA rapper of all time is probably Shaquille O'Neal, who scored a handful of charting hits circa 1996 including collaborations with Warren G, Phife Dawg and Biggy. Our favorite Shaq song is probably
"Biological Didn't Bother,"
a blatant rip-off of Tupac's "Dear Mama."
Going into the future, it might not be in Lil B's best interests to spark any beef with Iman Shumpert, the current shooting guard from the Cleveland Cavaliers, who is our pick for probably the most 🔥💯🔥💯🔥💯 current NBA rapper. Shumpert is a man who can shoot AND rap. So many potential paths. He has quite a career ahead of him, and already can boast mega-jams like
"Anarchy"
and
"21 Shump Street."
Clearly, Lil B has chosen his battles wisely. The BasedGod has spoken.
https://www.youtube.com/watch?v=4GHFwOXwKdY
73. Radiohead "Burn The Witch"
https://www.youtube.com/watch?v=yI2oS2hoL0k
72. Wormed "Eukaryotic Hex Swarm"
The word "Wormed" keeps reminding us of the word "Marooned," which is also the title of what we thought at the time (age 12) was the most disturbing season 1 episode of
Ren & Stimpy
or any of the more warped Commander Höek and Cadet Stimpy adventures, like the one when their molecules began to dissipate throughout the atmosphere. We want to believe that John K. is a Wormed fan. We really do.
71. Tweet f/ Missy Elliott "Somebody Else Will"
https://www.youtube.com/watch?v=8pN17ZnBX1c
| Follow "LIT AF 2016" on Spotify |
| #200 - 166 |
| #165 - 131 |
| #130 - 101 |
| #100 -71 |
| #70 - 41 |
| #40 - 21 |
| #20 - 1 |
| All 200 Songs |