We did manage to throw together a "worst songs" for the first time since 2012, although it's mostly just stuff cherry picked from other people's lists. We haven't actively hunted for vomit music in almost 5 years. (lmao)
Not-Fire Of 2016
20. Macklemore & Ryan Lewis "White Privilege II"
19. Mike Posner "I Took A Pill In Ibiza"
18. Local Natives "Fountain Of Youth"
17. Meghan Trainor "Like I'm Gonna Lose You"
16. Meghan Trainor "No"
15. Natalie La Rose f/ Jeremih "Somebody"
14. Twenty One Pilots "Heathens"
13. Twenty One Pilots "Stressed Out"
12. Disturbed "The Sounds Of Silence"
11. Meghan Trainor "Watch Me Do"
10. Steven Tyler "Red White & You"
9. Meghan Trainor "Me Too"
8. Lukas Graham "Mama Said"
7. Macklemore & Ryan Lewis "Spoons"
6. Unkle Adams "The 90s"
5. Fall Out Boy f/ Missy Elliot "Ghostbusters (I'm Not Afraid)"
4. The Chainsmokers f/ Halsey "Closer"
3. Lukas Graham "7 Years"
2. Le Tigre "I'm With Her"
1. Train "Play That Song"
With more research, the list could have been even worse, but our stamina for vomit is not as hot as it used to be. Also bad songs used to be fun. Sadly, almost none of these songs are fun or "funny bad," except of course for
Disturbed's "The Sounds Of Silence."
And now for a change of direction, here are some very lit jams. We are nervous that our friends will see us writing about their bands and think we suck so go easy on us.
| Follow "LIT AF 2016" on Spotify |
| #200 - 166 |
| #165 - 131 |
| #130 - 101 |
| #100 -71 |
| #70 - 41 |
| #40 - 21 |
| #20 - 1 |
| All 200 Songs |
40. Kamaiyah "How Does It Feel"
If songs like "Pump Up The Jam" still charted, we suppose "How Does It Feel" would have been a much bigger song. Hannibal Burress tweeted about it at some point, but we forget what he said because we can't find the tweet.
39. Domo Genesis f/ Anderson .Paak "Dapper"
Where can we buy those "DO YOUR CHORES / SMOKE BEER" shirts? Odd Future figured out how to rip off Earth Wind & Fire. One sweep of the Fender Rhodes from "Dapper" is like an instant time machine back to the breezy frustrations of Summer 2016 - a bummer summer for sure, but the music was dope, and at least
Bojack
S3 and
Stranger Things
were sick. Coulda been a lot worse.
"I could turn a pussy to a kiddie pool"
might be our guilty pleasure lyric of the year.
https://www.youtube.com/watch?v=C_9HNEyLa4U
38. Migos f/ Lil Uzi Vert "Bad and Boujee"
Last minute addition. Amazing chorus. We had to.
https://www.youtube.com/watch?v=S-sJp1FfG7Q
37. Carly Rae Jepsen "Higher"
The journey through Carly Rae's various hair excursions began early in the promo-cycle for
E•MO•TION
. The red hair from her album cover was dyed black early enough to not appear in any videos. But these adventures wouldn't have grabbed our attention had it not been for our official 2016 "Mullet Of The Year" award. We're having trouble remembering when the mullet debuted, but it appeared on her socials in a round of photos that were intended to showcase things that were not her mullet. Unless we're mistaken, she never attempted to engage fans with a mullet announcement, almost as if she didn't give a shit and was like "yea, I dunno. I guess I have a mullet. Who the fuck cares" and then just continued on with her life. This made both Carly Rae and her possibly accidental mullet even more endearing. And also, "Higher" is a really good song.
https://www.youtube.com/watch?v=Fd_EJSHchyM
36. Sad13 "Devil In U"
The devil is on one shoulder growling, "La Croix is the best. Buy lots of La Croix right now. Fuck all that other shit." Devil tempts you to think with your dick only. The angel is on the other shoulder gently whispering, "Dude, go for Schweppes. It's a good choice, and it's on sale." The angel wants you to think with your heart and do the right thing. At the last minute, you impulsively choose some weird brand like IZZE. Devil and Angel are both facepalming like "omg you idiot" and are very disappointed in you.
35. D.R.A.M. feat. Lil Yachty "Broccoli" / Young Thug feat. Travis Scott "Pick Up The Phone" / Fat Joe feat. Remy Ma & French Montana "All The Way Up"
Now That's What I Call Vape Vol. 1
.
DRAM:
https://www.youtube.com/watch?v=K44j-sb1SRY
YT:
https://www.youtube.com/watch?v=mZDinQ92OZQ
FJ:
https://www.youtube.com/watch?v=y2ak_oBeC-I
34. Two Inch Astronaut "Andy's Progress Report"
Spotlight on Andy Cherv. The phrase "Progress Report" and the song title "At Risk Student" incorrectly places our heads in a high school setting throughout most of the
Personal Life
LP. No, it's not a concept album. But our heads always envision high school music videos anyway because it feels like an experience when human dignity is at its most vulnerable. "Andy's" sounds like disillusionment and isolation while watching the slow dances at senior prom. After crushing on some babe for four years, you get to see whoever it is making out with someone else from the other side of the room and you're just like "oh cool" and knock over some tables on your way out.
"Done learning my lesson."
33. Ty Dolla $ign "Zaddy" / Jeremih "oui"
"Oui" was technically 2015 but we saw it show up on many 2016 lists, so it's fair game. And we tied it to "Zaddy" because both songs are great examples of why we should never hope to live in a world without smooth R&B crooners charismatically boasting their natural heat. We're pretty sure that 107.5 WBLS has yet to fully embrace Ty Dolla $ign, but we remain hopeful for his eventual dominance over R&B airwaves. WBLS is gonna get renamed WBL$ by the time this is over.
32. Joey Purp f/ Chance The Rapper "Girls @"
Joey & Chance went for the tongue-in-cheek approach:
"Where the girls at with the credit cards?"
Seriously. It's 2017. Musicians are broke and can't afford luxurious dates (although Chance probably still has some leftover Kitkat money). Pitchfork sneakily snuck this song into the curiously high #43 position on their end-of-year feature - a surprising choice since they usually don't rep for fake-Neptunes summer party jams. The differences between this song and
2013's "Get Like Me"
are anything but textural. Chance and Joey are hot right now. That's basically it. In the future, Pitchfork SHOULD rep for these types of songs. The world needs party jams more than ever. But anyway, back to the subject of broke musicians:
"With the 'why'd I let him drag me here?' look in the club."
Special shout-out to tall girls, small girls and of course, who could forget mid-size girls? The video captures it all pretty nicely: Low budget, extremely Chicago, no beaches, summery fun, chillin' on the hoods of cars.
31. Kanye West "Famous" / Kanye West "Feedback"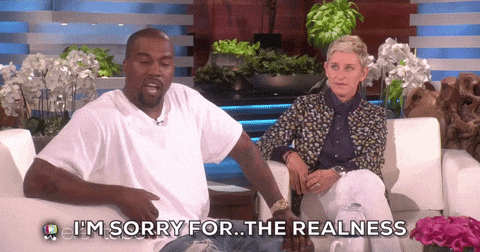 We recently read through the chapter in Klosterman's
I Wear The Black Hat
about how fun it might be to witness Kanye failing at something just one time:
"I believe a cataclysmic Kanye West collapse might be the most dramatic thing he'd ever create. It would be the musical event of the decade."
This got us thinking about the true current value of music, regardless of its commercial or critical merits. 2017's attention-based musical economy rewards the music that is discussed most frequently. Within this universe, West currently releases the most valuable records. One could also make a good argument for lone-competitor Beyonce, except that her self-titled and
Lemonade
sparked far more conversation than her first four solo releases, whereas Kanye has consistently stimulated widespread discussion since at least
Graduation
in 2007, if not earlier. He's the MVP every season because he makes the records that everyone discusses.
Within the hours and weeks of its release,
The Life Of Pablo
was labelled by a few people as his inevitable trainwreck album even though it appeared on almost every major EOY list ten months later. It's his least immediately impressive record (with
808s and Heartbreak
coming in 2nd place), but hiphop and pop fans tend to be unforgiving of growers. The saddest aspect of Klosterman's "failure" discussion is the lack of forgiveness this failure-record would receive from social media and bloggers. No matter how endearingly human of a moment, this would not prevent The Pitch or some equally exhausting thinkpiece medium to fill itself with approved pitches from writers desperate to get paid for headlines like "The End Of Kanye, and That's Okay" or "Should We Care About Kanye West Anymore?"
Miley Cyrus & Her Dead Petz
had no effect on Miley's current chart success. She did not "bounce back" into the Top 40 because she never went away. An artist at Kanye's current level of success would easily survive a trainwreck, especially for someone who could throw together a totally redeeming forward-thinking summer-banger mixtape within six months. Post-millennial critics in the 2020s might even label the trainwreck LP as a "brave attempt" when viewed within the span of his entire discography.
The Life Of Pablo
was not this moment, no matter how much anyone wanted it to be.
https://www.youtube.com/watch?v=EiucRfI6Y6Q
30. YG "Gimmie Got Shot"
A cautionary story. If Gimmie doesn't watch himself, Gimmie's gonna get shot. And then some back-up singers will arrive without warning and start singing
"Gimmie Gimmie Gimmie Gimmie..."
https://www.youtube.com/watch?v=t-COysL4pH4
29. Deerhoof "Learning To Apologize Effectively"
28. Margaret Glaspy "You and I"
27. A Tribe Called Quest "Whateva Will Be"
26. Rihanna "Yeah I Said It"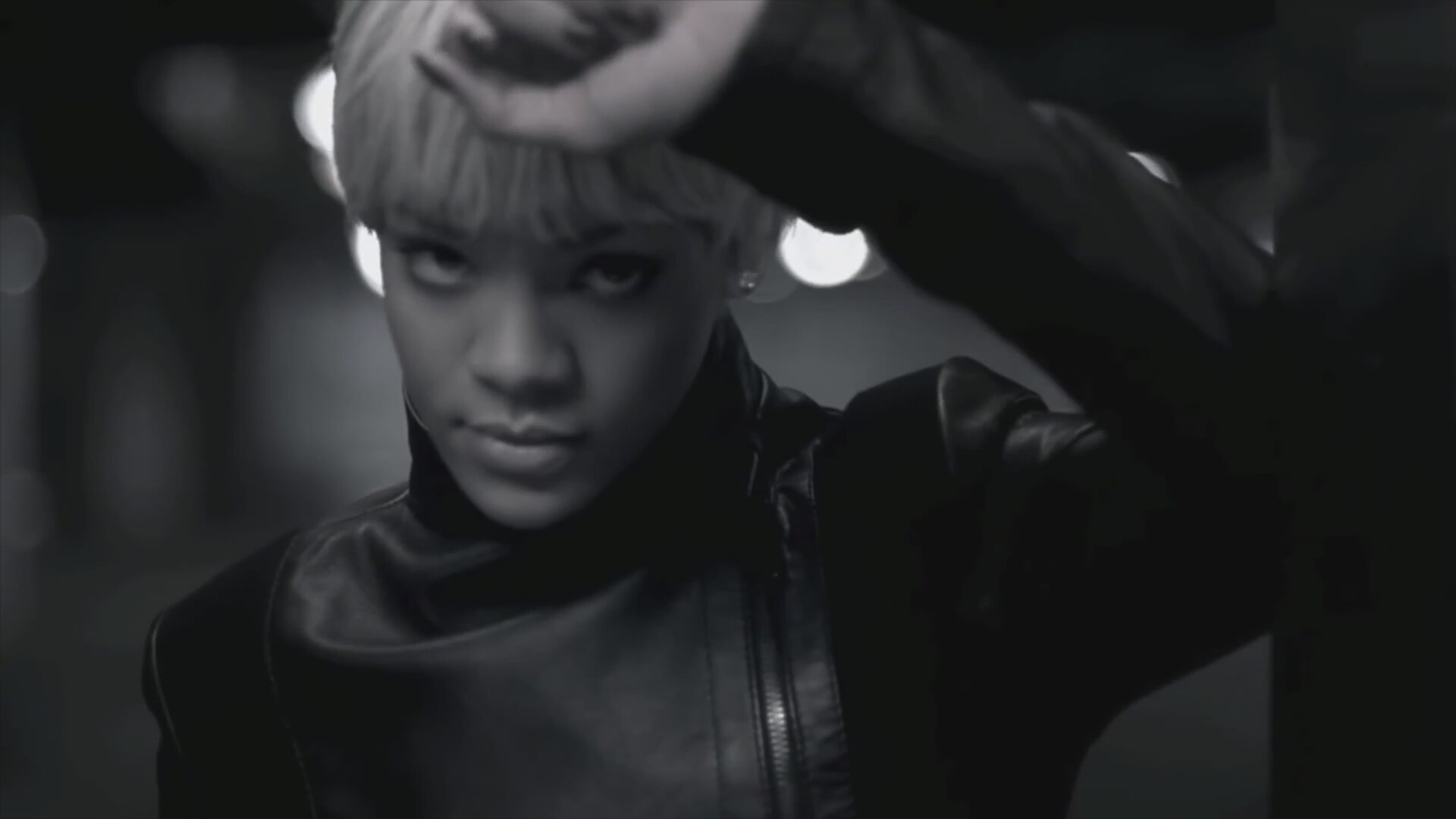 A lot of what we wanted to say about "Yeah I Said It" was relying on
"I want you to homicide it"
being a misheard lyric, which it is not. Those are the real words. However, we did just discover a huge shocker: The producer responsible for the introspective-sounding beat is none other than Timbaland, who has been sadly absent from our Hot/Lit Mixes since at least 5 years ago, if not longer. But this is also kinda sad since Timbaland now just immediately makes us wonder about what Aaliyah might have been up to in 2016/2017. It's very likely she would be pumping out hit records that sound like
Anti
.
https://www.youtube.com/watch?v=VnrRp38GCLw
25. Kanye West "30 Hours"
Kanye's last-minute extra credit assignment totally suckered people like us who want a hotass beat and the type of energy that only stream-of-consciousness can deliver. The dopeness establishes itself within seconds, allowing Kanye to ride it out and speak his mind about whatever was happening that day.
"Check it out. This the bonus track. My favorite albums used to have bonus joints like this."
In the first 2 minutes, it sounds like he's building to a point.
"You had me drivin' far enough to switch the time zone / You was the best of all time at the time tho / You wasn't mine tho / But I still drove 30 hours."
Relating to "common people" emotion is beneath Kanye West, although it seems like he's oddly shooting for this within a few lyrical passages.
"Chicago to St. Louis / St. Louis to Chicago."
So what's going on in St. Louis?
I hit the gym / All chest, no legs.
He then refers to Andre 3000 as "Three Stacks," a nickname that no one has used since "Int'l Players Anthem" in 2007. Kanye hypes Andre's contribution with a nickname, even though it amounts to little more than the titular phrase sung once and copy-and-pasted 18 times. (We counted to see if maybe he pasted it 30 times.) It might also be noteworthy that 30:00 (30 hours & zero seconds) spells out "3000" with the colon removed.
Me and Wifey make a movie.
It's all spoken adlibs for the last 3 minutes, sounding hastily recorded, mixed and mastered the day before the album dropped. And then Gabe calls. Is that Kanye's real ringtone? And even if it was, why would he be holding his phone so close to the vocal mic?
"That's Gabe calling. Yo Gabe. I'm just doing an adlib track. What's up?"
We never find out what was up. The odds are not tremendously great that this was a genuine phonecall.
https://www.youtube.com/watch?v=LK4OuaVIyUM
24. Chris Weisman "The Paradox Of Thrift"
While searching for the Bandcamp stream of "The Paradox Of Thrift," we came across
this cover version
that appeared on a tribute comp from 2014, leading us to believe the original version of this song is not the one from 2016's
Hi
LP, or that
Hi
is either an OSR reissue or a collection of previously released songs. He might have over 1000 recorded songs by now; plus, OSR Tapes (R.I.P.) has packaged them up in a few different ways, making it difficult to tell when these albums were first issued; plus, the history of his work is not meticulously detailed or easily available online (which is actually way cooler and adds to the mystique - not complaining at all). Does it technically fit into a "Best Of 2016" feature? Yes, it probably does. We still think Tina Belcher would connect with Chris's music, and we anxiously await the episode when she discovers C30 tape culture. For some reason, this song reminds us of
Nillson Schmillson
.
23. Autolux "Change My Head"
We're as shocked as anyone. Failure and Autolux released mid-2010s LPs only nine months apart from each other. Many people would have lost that bet.
And now that the smoke's cleared, forgive us as we indulge in yet another exciting edition of "Nerdy Fanfic Bizarro Discography." This time, we'll be examining a topic we briefly discussed in Hot Mix 2015: "What If" Failure hadn't split into separate projects and continued into the early 2000s?
In our bizarro universe, we will designate May 15, 2001 as the release date of Failure's 4th album. This coincides with the date when Tool and Weezer both coincidentally dropped
Lateralus
and "The Green Album," respectively. (Both were long-awaited follow-ups to records released in September 1996, one month after Failure's
Fantastic Planet
). This record might have collected many of the songs and ideas that were spread over 7 or 8 releases in bands like On, Year Of The Rabbit and Autolux. It would also include "Future Perfect," a song that was available in two different demo versions until finally appearing on Autolux's
Pussy's Dead
15 years later as "Change My Head."
Hot Album by Failure
1. "Hunted"
2. "Petting The Carpet"
3. "Segue 4"
4. "If I Get To Feel You"
5. "Underorbit"
6. "Burn"
7. "Your Sister Says John"
8. "C'Mon Collapse"
9. "Segue 5"
10. "Wake Up"
11. "Future Perfect"
12. "I Can See Houses"
[Bonus Track: "Enjoy The Silence"] Did bonus tracks still happen in those days?
https://www.youtube.com/watch?v=InrOwXDR_wk
22. David Bowie "Killing a Little Time"
There aren't nearly as many songs with crazy drums anymore. Bowie's
Earthling
LP from '97 stretched into this a bit with the drum-and-bass freak-outs on "Little Wonder," but a song like "Killing A Little Time" required similar frantic, maddening urgency to a pair of late '90s jams: Nine Inch Nails "The Perfect Drug" and Fiona Apple's "Fast As You Can." He knows it's a losing battle no matter what, and it's tough to hear him cope:
"I'm falling, man ... I'm fading, man..."
But he wants it to end on his terms. By maintaining desperation to keep his momentum as wild as possible, he then maximizes as much stolen borrowed time as he's capable of collecting. It's also remarkable how great his voice sounds - arguably among the very best voices of any recent legacy artist, since so many of them experienced drastic vocal changes after years of abuse from cigarette smoke or worse. Bowie's voice is among the great treasures of rock history.
[Regarding Bowie's voice: We talk about
Rick & Morty
way too much here. But in the Season 2 commentary, Justin Roiland and Dan Harmon revealed that they tried to get David Bowie to voice the Fart-cloud who sings "Goodnight Moonmen." Sadly, they found out why he was unavailable to help a few months later.]
https://vimeo.com/188145787
21. Miguel "Come Through and Chill"
There are ONLY two ways to interpret the lyric "Put your sweats on for me."
#1 Miguel wants to "____ all night" in sweats to satisfy his sweats fetish.
#2 Miguel is busting out ALL of his most classic lines, suggesting
You're beautiful, no matter what, even when you have your sweats on.
He knows damn-well what's happening by the time the song is over. The sweats are coming off either way. Miguel - you little sneak.
Also of note: We're bummed there wasn't a 2016 volume of the
Art Dealer Chic
series, which normally drops between Miguel's album promo cycles. But the summer 2016 roll-out of non-album jams did include 3 fully formed songs. So it was basically the same amount of material released over 3 months, which isn't so bad. "Come Through and Chill" was the most underrated of the summer singles.
| Follow "LIT AF 2016" on Spotify |
| #200 - 166 |
| #165 - 131 |
| #130 - 101 |
| #100 -71 |
| #70 - 41 |
| #40 - 21 |
| #20 - 1 |
| All 200 Songs |